How would you feel stepping into a room with bare windows? A bit empty, right? That's the magic curtains bring into a space. You see, curtains aren't just pieces of decorative fabric that we hang on our windows. They play significant roles in adding layers of beauty, personality, and functionality to our interiors. But before we get into the heart of the matter, let's clarify one thing – why are curtains essential in interior decoration?
Well, think about it. Curtains create a particular ambiance. They can make a room feel cozy, elegant, vibrant, or serene depending on the type of curtain you choose. This is because they majorly contribute to the color scheme, style, and overall theme of a room. Not forgetting that they frame and enhance the appearance of windows, making them seem larger and more inviting.
Indeed, curtains do have a way of sparking visual interest. They bring in texture, pattern, and movement, instantly elevating the aesthetic appeal of a room. Plus, they're the perfect finishing touch that helps to unify all elements of design. On a practical note, curtains also serve as a shield against sunlight, heat, and cold, enhancing privacy while controlling the amount of natural light streaming in.
Choosing the right curtain style isn't as straightforward as it seems. But no need to stress! We've got you covered with 20 stunning curtain styles to uplift your space, whether you're into modern curtain styles or are a fan of traditional style curtains. From the basic tab top to the fancy Austrian style, there's a curtain type for every preference and every room. So, sit back, relax, and get ready to transform your space into a haven of beauty and comfort.
1 – Blackout Curtains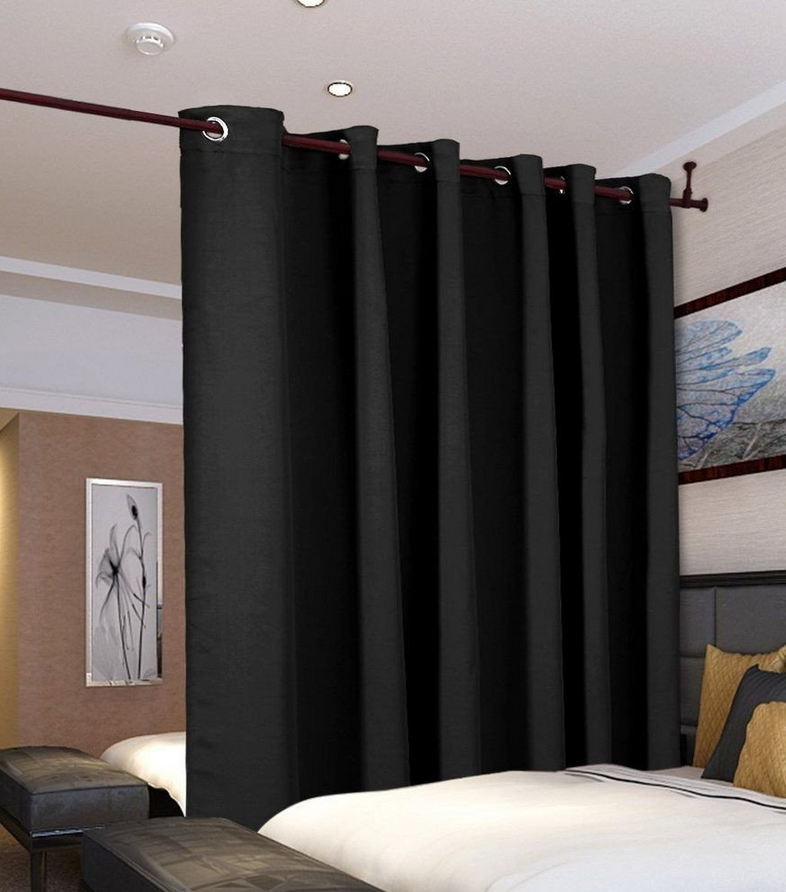 Imagine this: you're a night owl, or you work night shifts, or maybe you simply enjoy sleeping in late on weekends. But the morning sun becomes an unwelcome guest, disrupting your well-deserved rest. Enter blackout curtains. As the name suggests, these types of window curtains are designed to block out nearly all sunlight and UV rays. They are typically made from thick and heavy materials, which can also provide excellent insulation against cold and heat. It's no wonder they're a favorite for bedrooms, home theatres, or any room where you desire ultimate light control and privacy. Plus, they come in various stylish options, blending function and aesthetics.
2 – Rod Pocket Curtains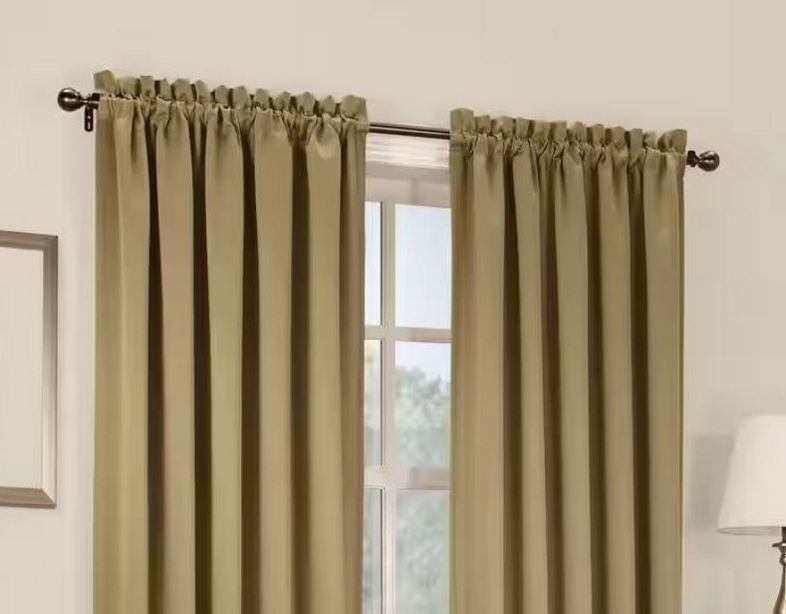 Rod pocket curtains bring a classic, elegant touch to any room. This curtain style features a sewn-in pocket at the top that easily slides over the curtain rod, creating a ruffled look. The result? A soft, cozy feel that's perfect for traditional or cottage-style interiors. However, these curtains might not be the best choice if you plan to open and close them regularly, as the fabric tends to grip the rod. But if you're looking to frame your windows with a stationary treatment, rod pocket curtains are a go-to choice.
3 – Apron Curtains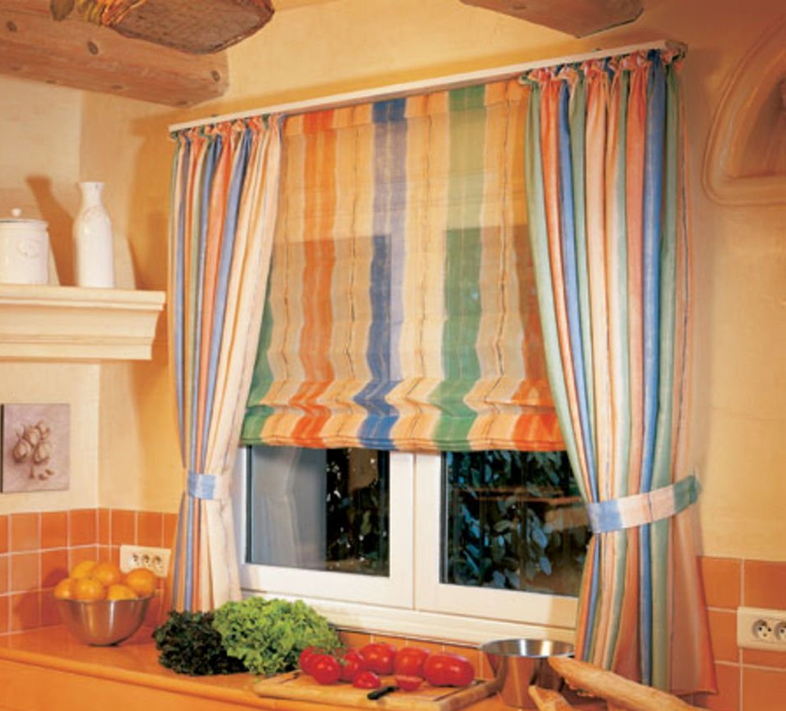 So, you're seeking a balance between natural light and privacy, particularly in your kitchen or bathroom. Here's a curtain style that's got you covered – apron curtains. These types of curtains hang from the curtain rod to the windowsill or slightly below it, leaving the upper part of the window exposed. Not only do they let in ample light, but they also offer a clear view of the outside while keeping the lower part of the window covered. Moreover, apron curtains add a casual, relaxed vibe, making them ideal for a country or shabby chic decor.
4 – Panel Pair Curtains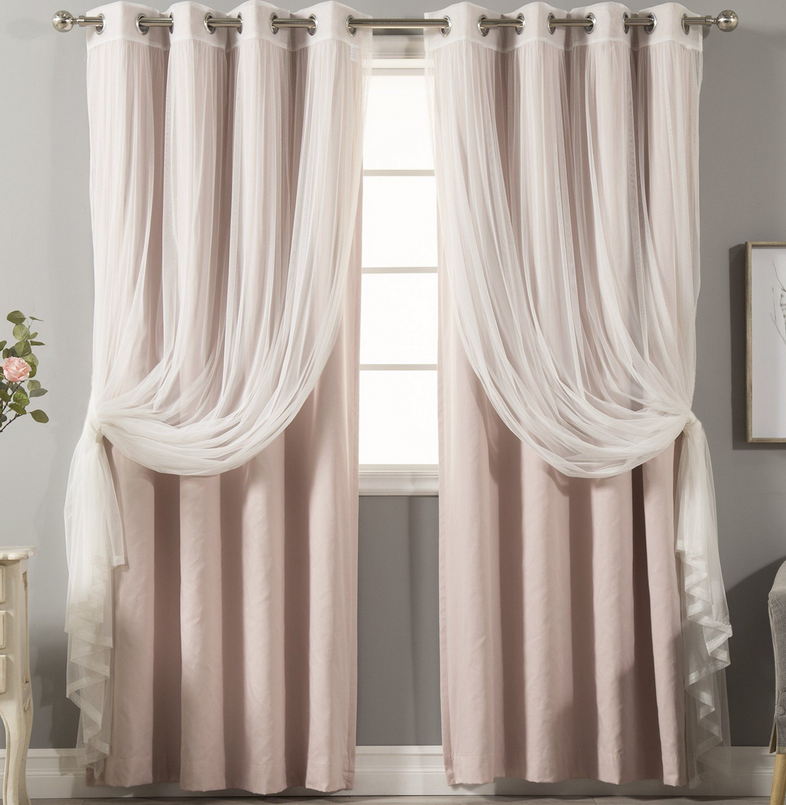 Here's a classic curtain type that never goes out of style – panel pair curtains. As the name implies, these come in two separate panels that you can open in the middle and draw to either side of the window. They are perfect for framing large windows or creating a symmetrical look in your space. You can find panel pair curtains in a vast range of materials, colors, and patterns, allowing you to choose the ones that match your room's decor. They are also highly functional, providing privacy and light control based on your needs.
5 – Priscilla Curtains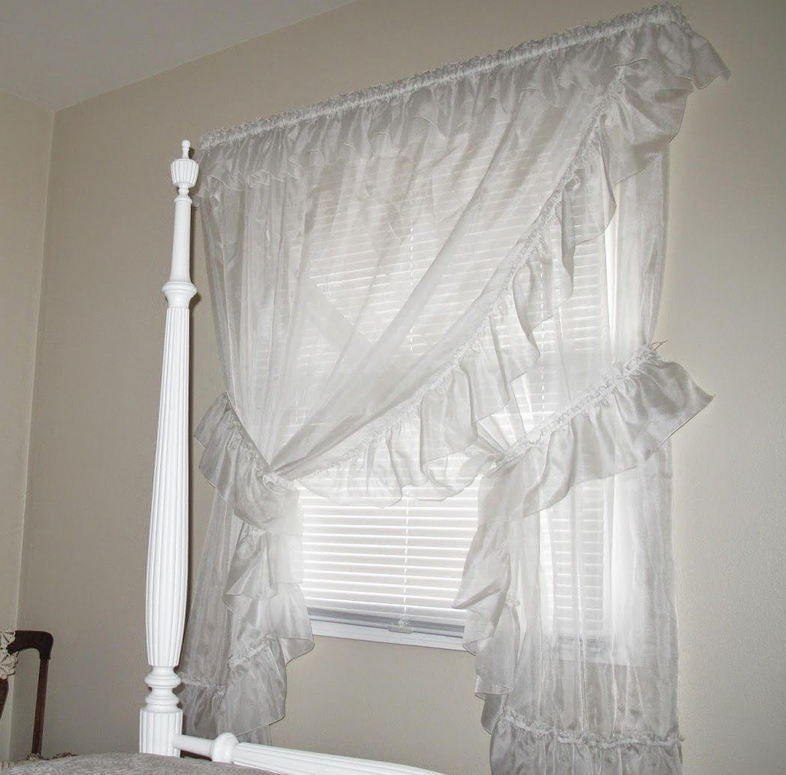 If you're all about that romantic, old-world charm, then Priscilla curtains might just be the right fit for you. This curtain style is characterized by its ruffled edges, offering a feminine and elegant touch to any room. Typically made of lightweight, sheer fabric, Priscilla curtains let in soft, diffused light while offering some level of privacy. They're an excellent choice for living rooms and bedrooms, especially when paired with a beautiful valance or swag. Go ahead and embrace that classic, dreamy vibe with the chic appeal of Priscilla curtains.
6 – Window Scarf Curtains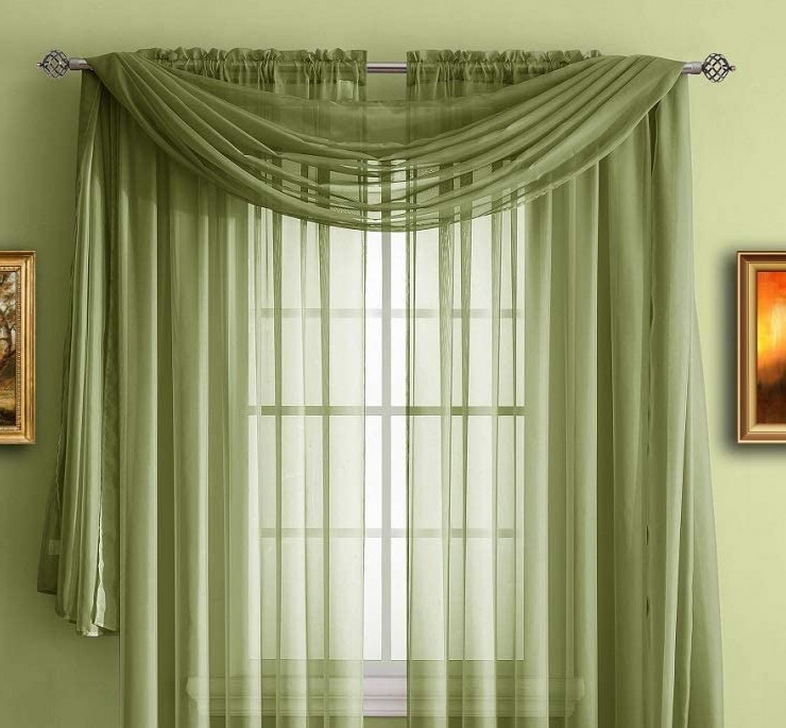 If you're looking to add a splash of elegance to your room, look no further than window scarf curtains. These types of window curtains drape gracefully across the top or sides of your window, creating an aesthetic appeal that's hard to ignore. Made from lightweight, flowy fabrics, they offer a soft, ethereal feel. While they might not provide complete privacy or light blockage, their primary role is to add a decorative element to your windows. From sheer voiles to luxurious silks, window scarf curtains are available in a variety of materials and colors to match your decor.
7 – Pinch Pleat Curtains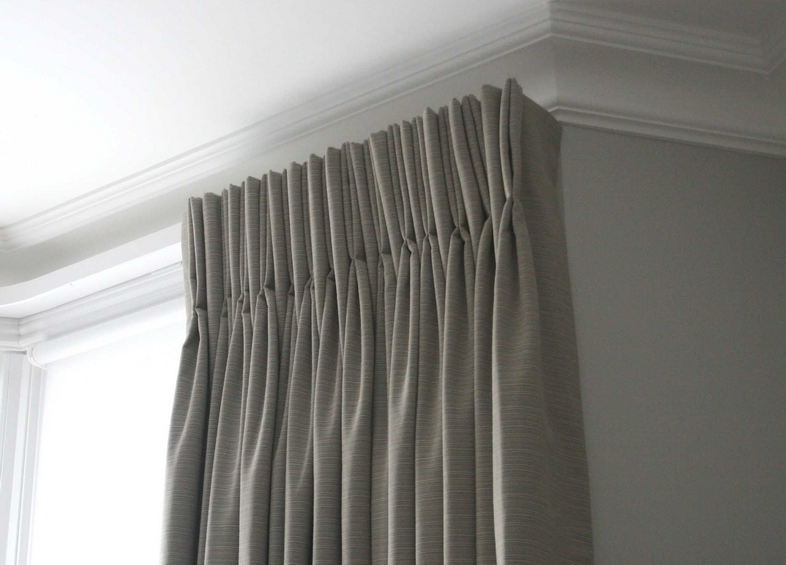 When it comes to class and sophistication, pinch pleat curtains certainly hold their ground. This curtain style features a series of equally spaced pleats pinched together at the top, giving the fabric a sleek, tailored appearance. They can be hung using curtain rings or a traverse rod, allowing them to glide smoothly for easy opening and closing. Whether you opt for single, double, or triple pleats, pinch pleat curtains add a refined, elegant touch to any space, from formal living rooms to cozy bedrooms.
8 – Goblet Pleat Curtains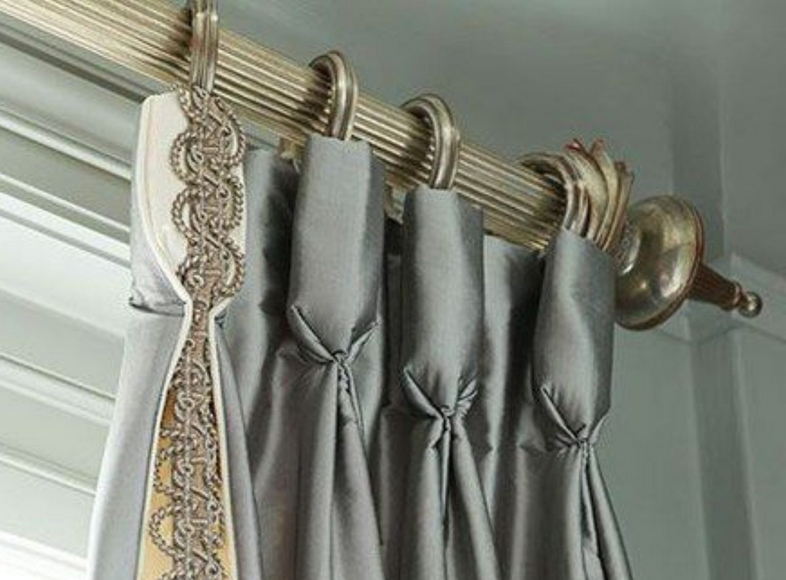 In the world of curtains, goblet pleat curtains reign as the epitome of opulence. Much like a wine goblet, the top of these curtains is shaped into a round, open pleat, creating a visually stunning effect. They are perfect for formal settings or rooms with high ceilings, and they often work best with heavy, stiff fabrics that can hold the goblet shape. It's worth noting that these types of curtains are typically stationary due to their intricate design, so they may not be the best choice if you need to open and close your curtains frequently.
9 – Floor Curtains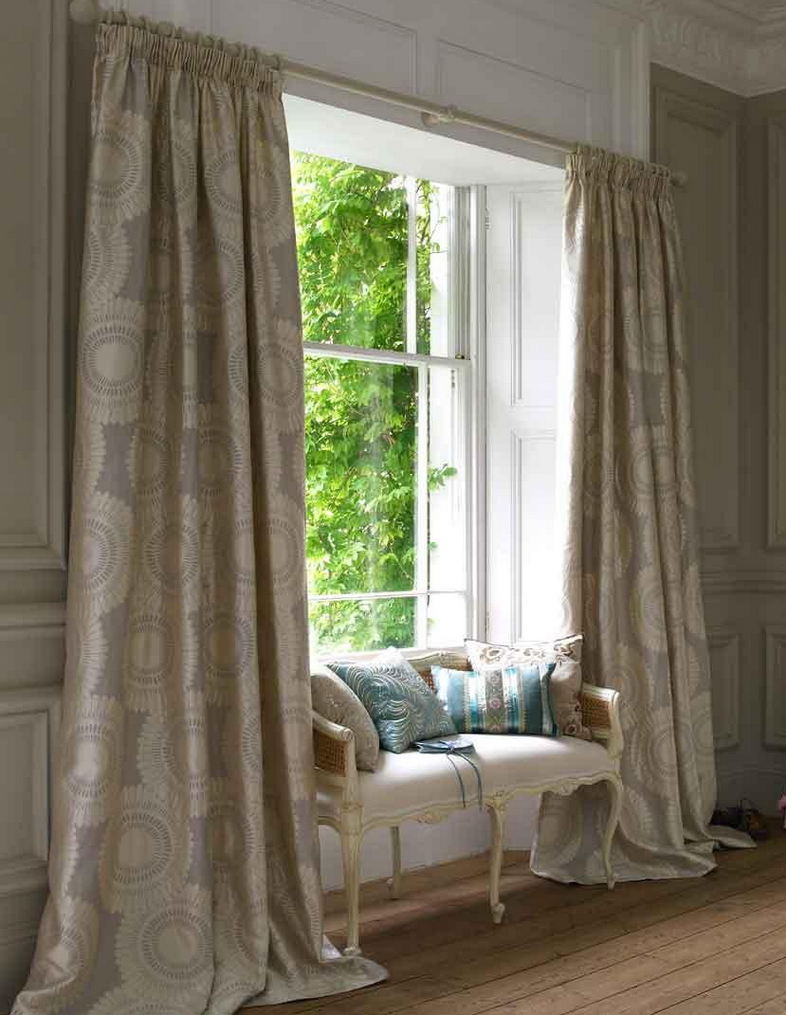 If you're aiming for a dramatic and luxurious look, floor curtains could be the perfect pick. This curtain style extends from the rod to the floor, creating a striking visual impact. They're fantastic for lending a sense of height and grandeur to your space, especially when made from rich, heavy fabrics. Floor curtains work well in a range of settings, from modern to traditional, adding an element of sophistication and class to the decor.
10 – Pencil Pleat Curtains
Pencil pleat curtains, a versatile and popular choice among homeowners. Named after their resemblance to a row of pencils, these curtains feature tight, even pleats along the top. They're a great fit for practically any room, thanks to their understated elegance and adaptability to various rod types. Plus, pencil pleat curtains can be customized to fit any window size, making them a practical and stylish choice for your home.
11 – Grommet Curtains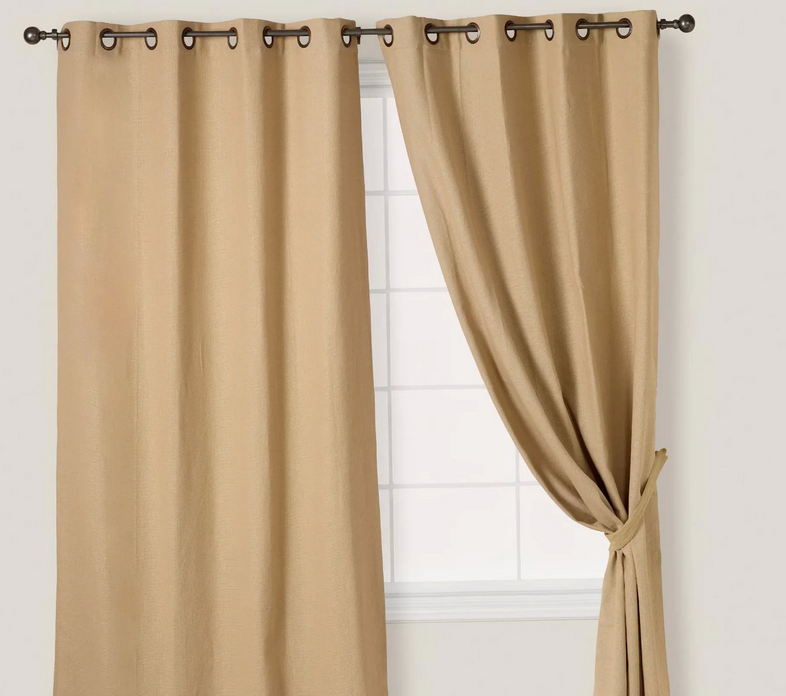 When it comes to combining functionality and style, grommet curtains make a strong contender. This type of curtain is characterized by large rings or eyelets at the top where the curtain rod is threaded. The outcome? Curtains that slide effortlessly while offering a contemporary, streamlined appearance. They're perfect for spaces where you want to highlight your window views, and their fuss-free design makes them a go-to choice for modern homes.
12 – Cafe Curtains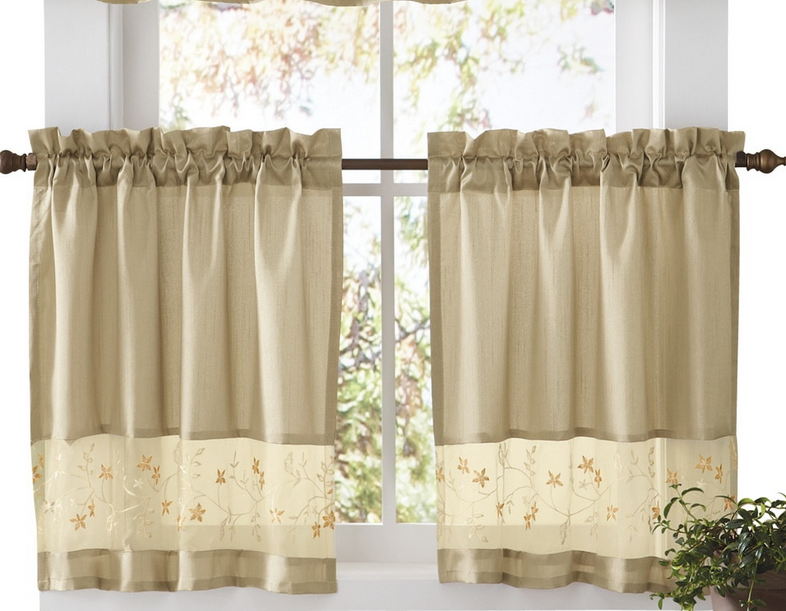 Stepping into a space adorned with cafe curtains feels like walking into a charming, old-world bistro. This curtain type typically covers the lower half of your window, offering privacy while still letting in an ample amount of light. They're the perfect pick for kitchens, bathrooms, or any room where you want a balance of light, privacy, and casual style. With their quaint charm and variety of materials and patterns, cafe curtains will surely add a welcoming vibe to your space.
13 – Sheer Curtains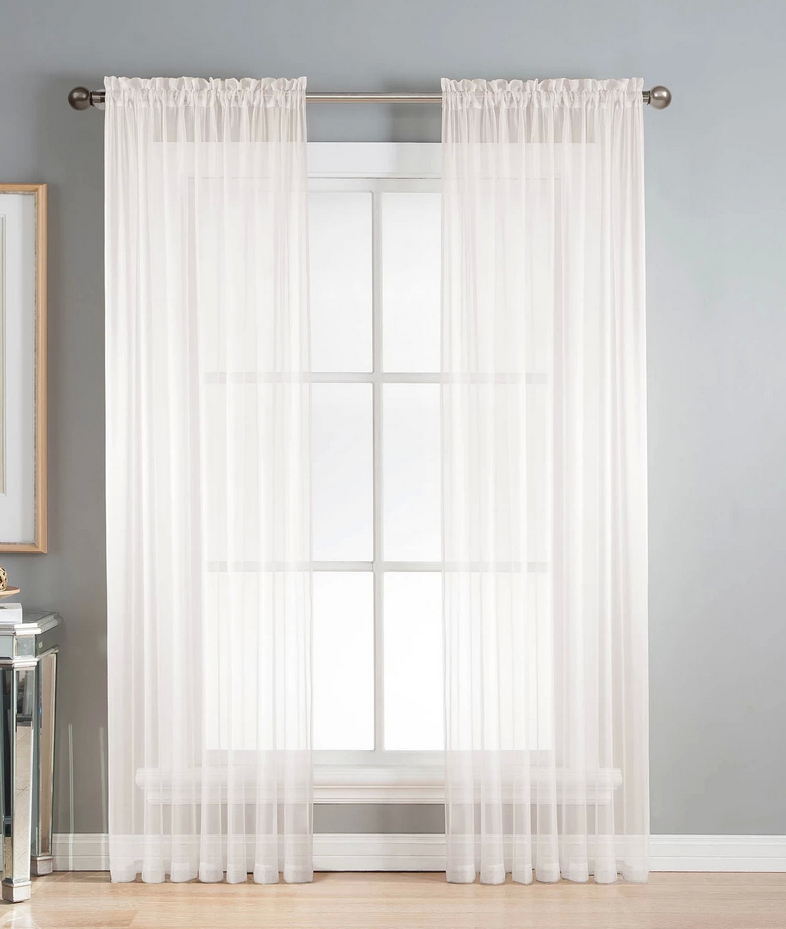 Sheer curtains are the epitome of airy elegance in the realm of window treatments. Made from light, translucent materials, they allow maximum natural light to filter into a room. This curtain style doesn't offer much in the way of privacy, but it does provide a soft, dreamy ambiance that can enhance your interior design. Layer them with heavier drapes for more privacy, or let them stand alone for a minimalist, breezy look.
14 – Tab Top Curtains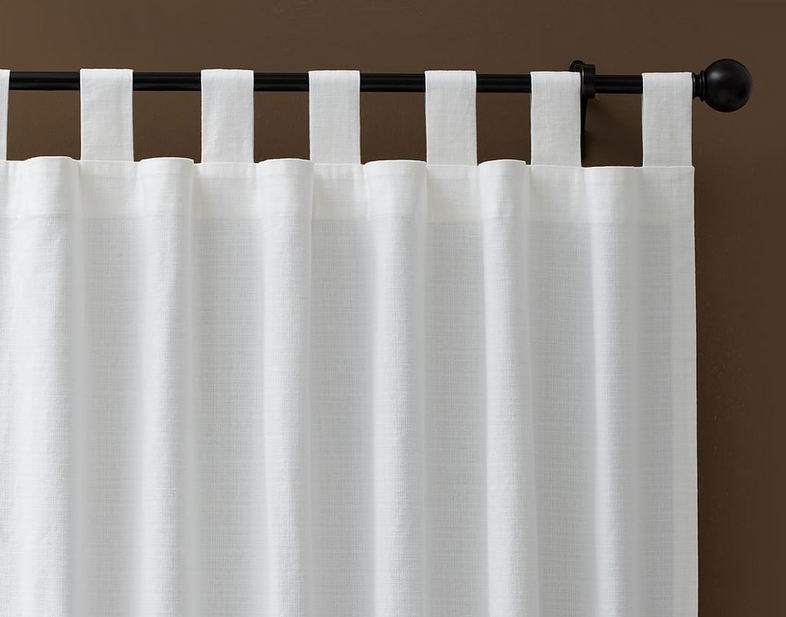 For a laid-back, casual vibe, look no further than tab top curtains. This curtain type features loops or tabs at the top that slide directly onto the curtain rod, giving them a relaxed, easygoing appeal. They're perfect for casual, rustic, or coastal decor themes and work well with lightweight to medium-weight fabrics. If you're aiming for a decor style that's effortlessly chic, tab top curtains might just be your ideal match.
15 – Austrian Curtains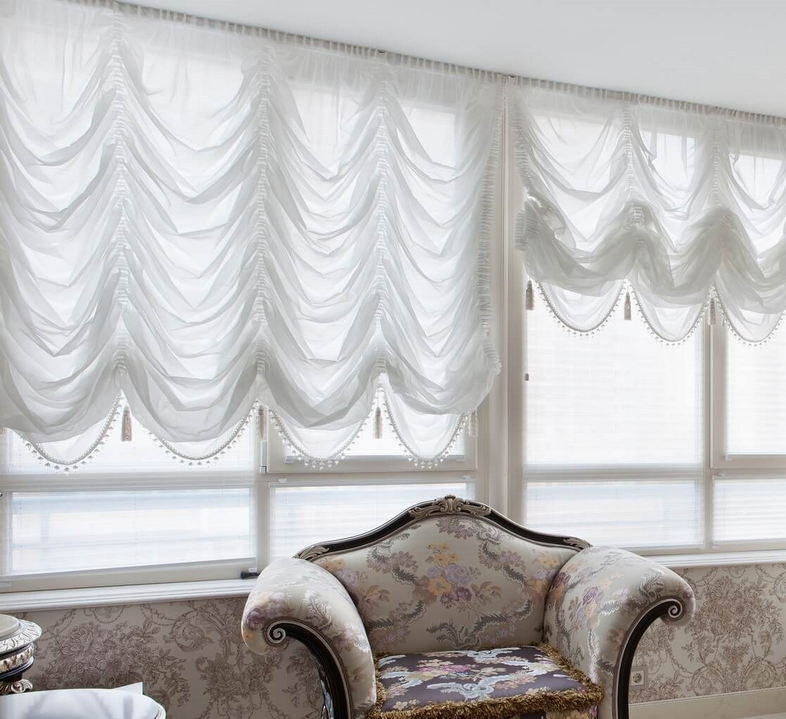 If you've ever dreamt of a room that exudes romance and elegance, Austrian curtains could be the way to achieve it. These curtains are recognized by their signature ruching and scalloped design, lending an opulent, theatrical touch to any space. Traditionally made from sheer or semi-sheer fabrics, they create a stunning visual effect when drawn up or down. The allure of Austrian curtains lies in their ability to transform even the simplest room into something fit for royalty.
16 – Tie Top Curtains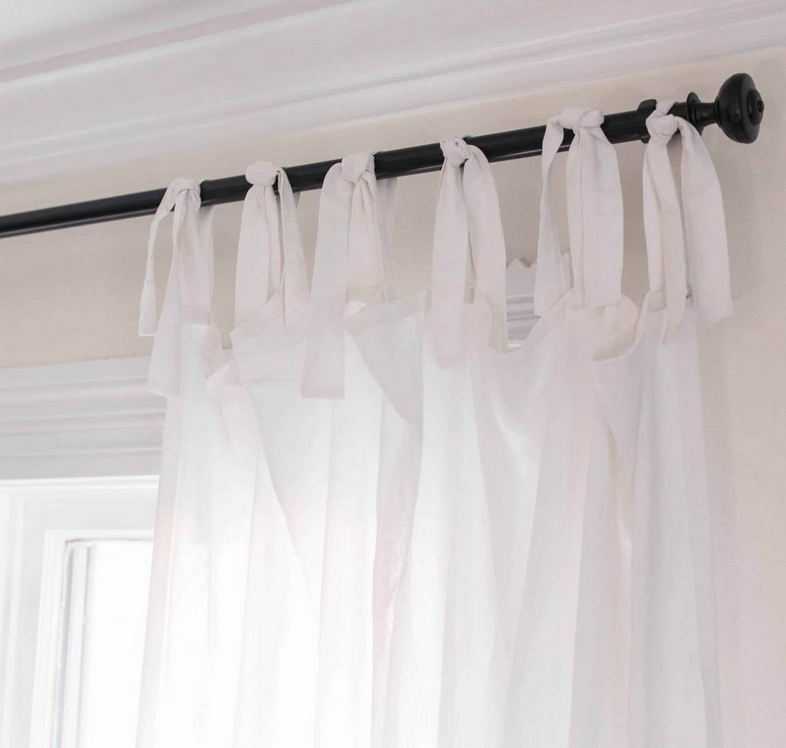 Stroll down the lane of casual chic with tie top curtains. This relaxed curtain style features fabric ties that loop over the curtain rod, exuding an informal, free-spirited charm. The rustic appeal of these curtains makes them a great fit for country-style interiors or airy, beachy decors. Whether in a breezy linen or soft cotton, tie top curtains can give your space an inviting, homey touch that feels like a warm welcome.
17 – Single Panel Curtains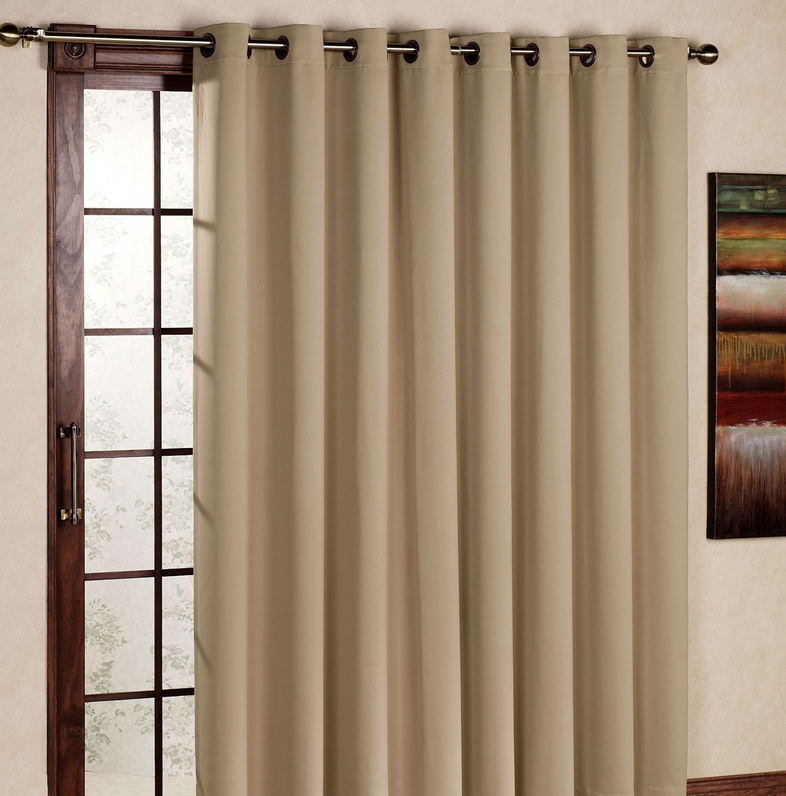 If simplicity speaks volumes to you, consider single panel curtains. This curtain type consists of one curtain panel that covers the entire window. It's an ideal choice for small windows or for rooms where you want to keep the decor minimal. The great thing about single panel curtains is their versatility. From plush velvets for a luxurious touch to light linens for a casual feel, this style can work in a variety of decor themes.
18 – Energy-Efficient Curtains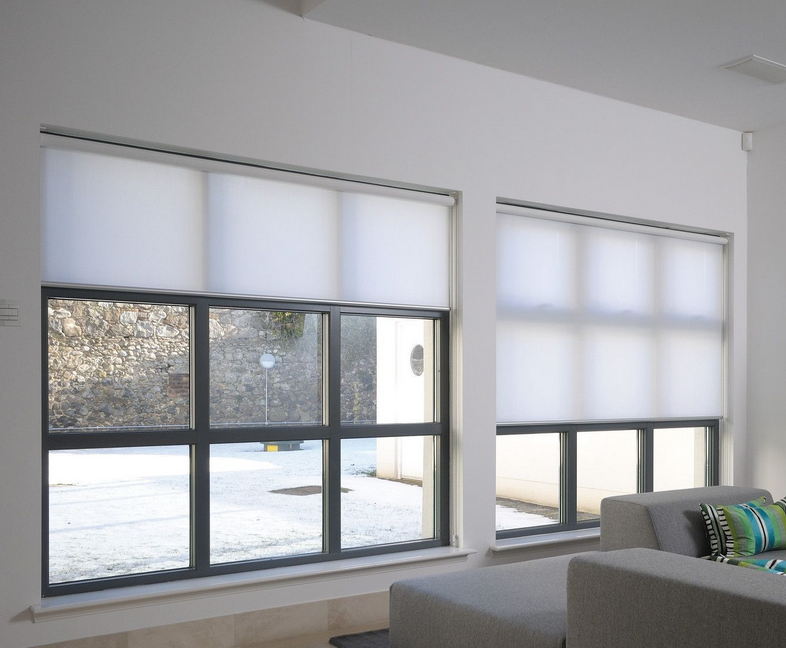 Make your home more eco-friendly with energy-efficient curtains. These curtains help reduce energy loss by insulating your windows, keeping your home warmer in winter and cooler in summer. Made with a dense, heavy material, they also help block out light and noise, contributing to a more serene interior environment. If you're looking for a curtain style that merges practicality with aesthetics, energy-efficient curtains are worth considering.
19 – Window Sill Curtains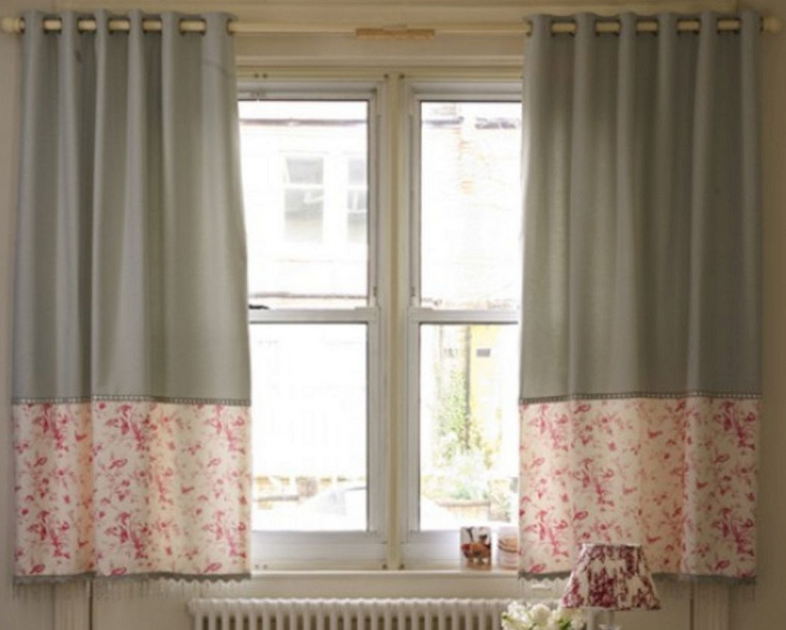 Hit the right balance between light and privacy with window sill curtains. This curtain type extends only up to the window sill, allowing plenty of light to enter while still offering a decent amount of privacy. Perfect for small windows or where floor space is limited, they offer a neat and tidy look. In the kitchen, bathroom, or a cozy reading nook, window sill curtains can add a sweet, charming touch.
20 – Box Pleat Curtains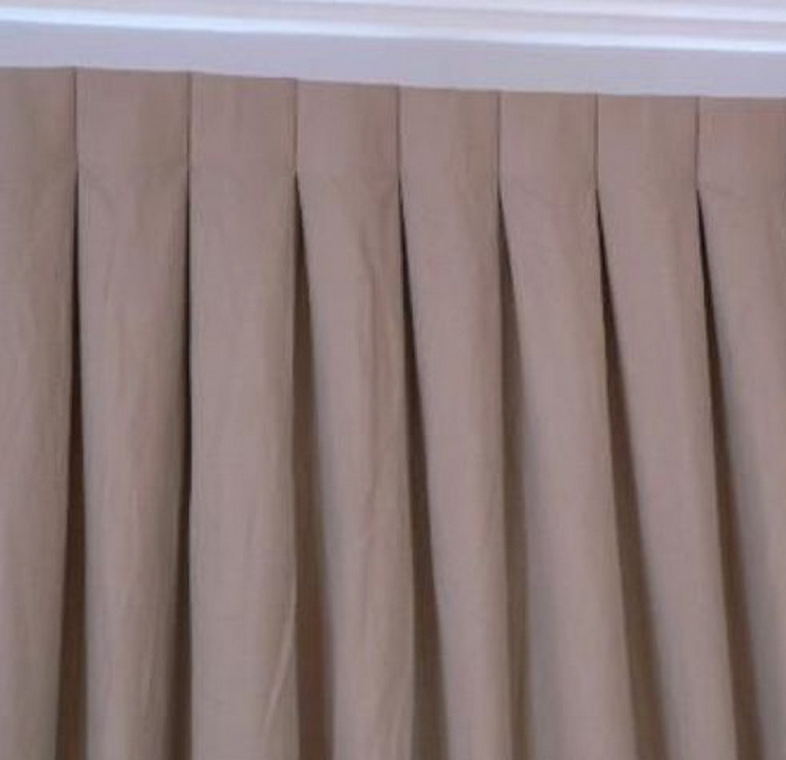 Create a tailored, sophisticated look with box pleat curtains. This curtain style features deep folds down the entire length of the curtain, forming a 'boxy' look at the top. It's a popular choice for formal settings or rooms where you want a more structured appearance. Box pleat curtains can lend a neat, orderly vibe to your space, all while maintaining an air of understated elegance. Whether in a plush velvet for a luxe feel or a crisp linen for a clean look, they're a classy addition to any room's decor.
Deciding on the Perfect Curtain Style
Choosing curtains might seem straightforward, but it actually involves a bit of thought. It's not just about finding a design you love – although that's certainly a big part of it. Here are some things to consider when you're in the market for new curtains.
First, assess the room's purpose. Do you need blackout curtains for a bedroom to ensure a good night's sleep? Or airy sheer curtains for a living room to create a bright and inviting space? The function of the room can significantly influence your curtain style choice.
Second, measure your windows accurately. Length, width, and height are all crucial measurements to have before curtain shopping. Remember, floor-length curtains can add a touch of luxury, while window sill curtains provide a neat and tidy look.
Third, consider the fabric. Weighty velvet curtains can add drama and warmth to a room, while light linen or cotton can give a space a relaxed, airy feel. And don't forget about the energy-efficient curtains if you want to save on those heating and cooling costs!
Finally, think about your decor. Traditional style curtains might suit a classic interior, while bold prints or vibrant colors can work well in a modern setting. Remember, curtains are a significant part of your room decor, and the right ones can truly elevate your interior design.