There's a magic in riding the waves – a blend of adrenaline, tranquility, and a deep connection with the majestic power of the ocean. Imagine being on the best surfing beaches in the US, feeling the rhythm of the sea beneath your surfboard, the sun warming your back, and the crisp, salty sea air filling your lungs. Surfing isn't merely a water sport – it's a lifestyle and a connection to the raw forces of nature.
The United States, with its diverse and vast coastal geography, is a dream come true for surfers of all levels. Blessed with a mix of Pacific, Atlantic, and Gulf coasts, the US is home to some of the best surfing destinations worldwide, offering unique surfing experiences that cater to the needs of both novice and seasoned surfers.
From the swells of California's southern beaches to the raw power of Hawaii's North Shore, US surfing spots capture the imagination with their variety and allure. These surfing locations promise epic wave encounters and a chance to leave your tracks on some of the most legendary breaks in the world. Yet, surfing isn't just about catching the biggest wave; it's also about the beach culture, the post-surf hangouts, and the local vibe that each surfing city brings.
In the realm of surf, the United States paints a vibrant picture of the sport's quintessential culture, crafting an enchanting story that goes beyond the white sandy beaches and the blue-green barrels of waves. In the heartland of surf culture, each surf spot has a story to tell – from the pioneering shortboards era to the big-wave surfers' daring exploits.
This guide takes you on a thrilling journey to explore the 12 ultimate US surfing spots that every wave rider should add to their bucket list. The line-up of surf destinations that lie ahead are sure to fuel your wanderlust, stoke your passion for surfing, and possibly have you reaching for your surfboard and wetsuit. After all, life is better when you surf, right?
1 – Riding the Pacific Waves: Malibu, California
Welcome to Malibu! Known as the birthplace of California's surf culture, Malibu offers an ultimate surfing destination. This corner of the US is famous for its wave-rich coast, perfect for both newcomers and seasoned surfers.
Famous surf breaks, particularly Surfrider Beach, make Malibu a fantastic surfing experience. Did you know Surfrider Beach was home to the first World Surfing Championships in 1961? Boasting long, beautiful right-hand point breaks, it captures the laid-back surf culture Malibu is known for.
Do remember the local surf etiquette, though. Surf spots here can get crowded, and locals are quite serious about their surfing!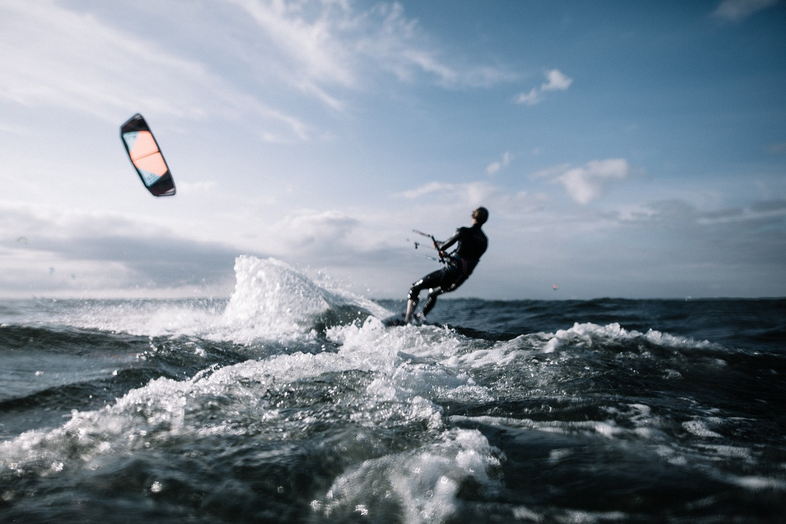 2 – Hawaiian Surf Mecca: North Shore Oahu, Hawaii
Traveling to the best places to surf in the US wouldn't be complete without a stop at North Shore Oahu. Globally recognized as a surf destination, this Hawaiian paradise is where gargantuan winter waves meet authentic Hawaiian traditions.
The North Shore boasts the infamous Banzai Pipeline. This isn't for the faint-hearted! Offering dramatic tube rides over a shallow coral reef, it's the ultimate testing ground for professional surfers.
Yet, North Shore is more than just big waves. It's a place to immerse yourself in the spirit of 'aloha' and the surfing lifestyle.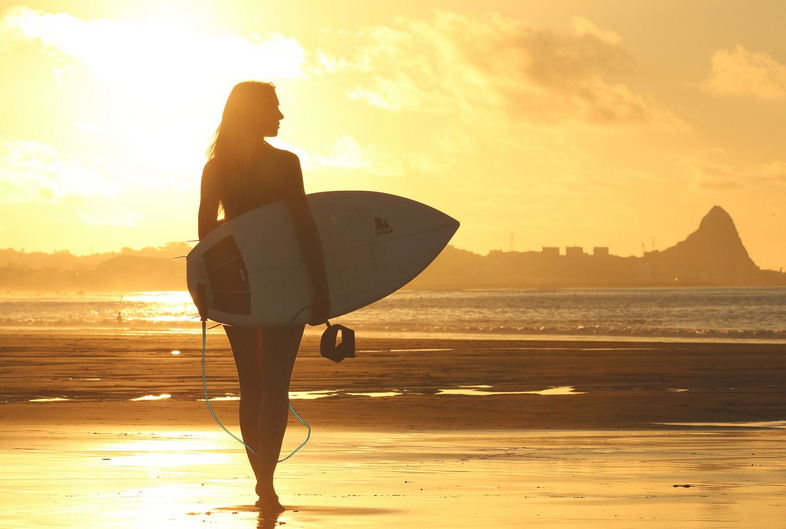 3 – The East Coast Surf Gem: The Outer Banks, North Carolina
Let's move over to the Atlantic coastline now. The Outer Banks of North Carolina, a chain of barrier islands, is another East Coast surf paradise. Known for its warm waters and consistent waves, the Outer Banks is a haven for surfers of all levels.
In the Outer Banks, southern charm and love for the ocean are beautifully intertwined. It's a unique surf culture to experience, with a range of surfing beaches to choose from. Among them, Cape Hatteras Lighthouse is a standout. This convergence of multiple ocean currents produces an exciting variety of waves. It's a destination every surfer should visit at least once!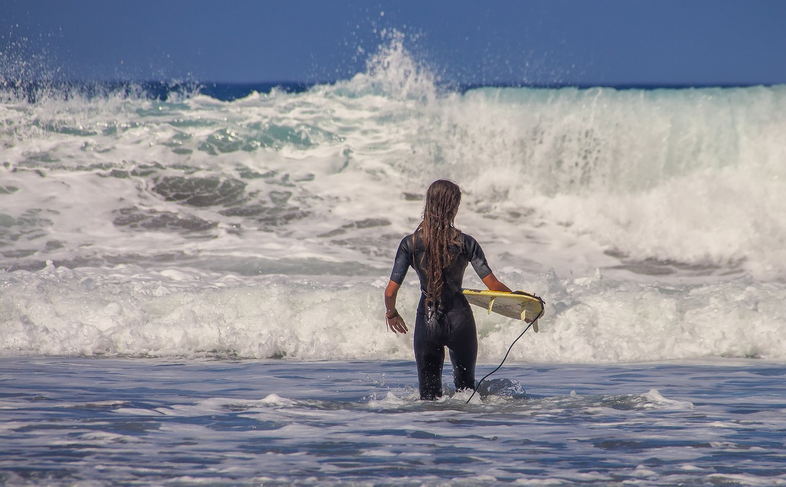 4 – Against the Current: Pacific City, Oregon
Our next spot takes us to the cooler northern shores in Pacific City, Oregon. It's here that the thrill-seeking adventurer can embrace the chill of the Pacific Northwest and make the most of its surf spots.
Pacific City offers a less traditional, but equally enchanting surf destination. Imagine large, dense forests merging with rugged coastlines, creating an incredible backdrop for your surfing experience. Cape Kiwanda, a sandstone caped wonder, hosts consistent waves that appeal to surfers of varying skills.
Don't forget, you're surfing in cooler waters here, so a good wetsuit is a must!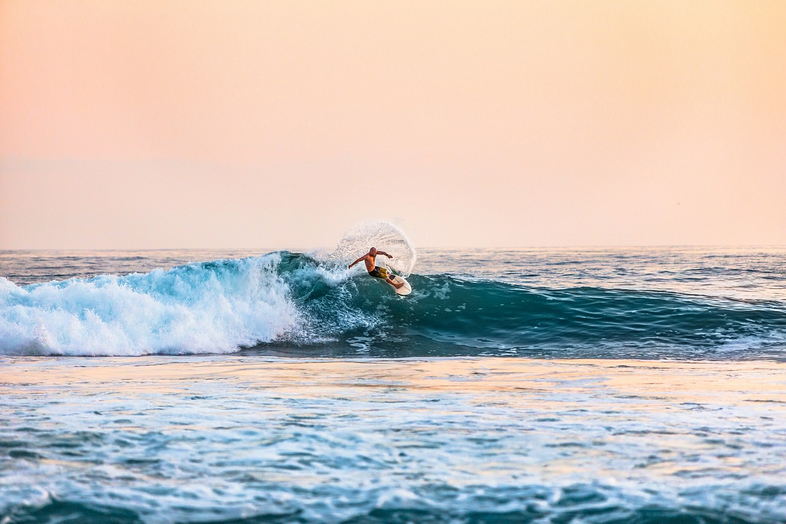 5 – The Lone Star Surf Stop: Surfside, Texas
It might surprise you, but yes, you can surf in Texas! Surfside, located just an hour south of Houston, offers a southern style surf culture, giving surfers a whole different experience.
The swells may not be as consistent as other surfing destinations, but when they hit, they're truly rewarding. You'll have plenty of space to catch your wave in this vast expanse of coastline. And the friendly local surf community is always a bonus!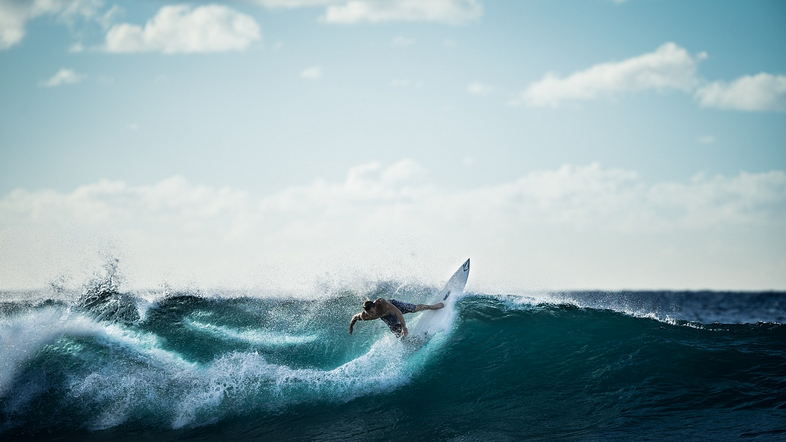 6 – Tropical Paradise: Aguadilla, Puerto Rico
Aguadilla, Puerto Rico, an island that's a water sport enthusiast's dream. Aguadilla, fondly known as "the garden of the Atlantic," is not just about turquoise waters and golden beaches; it's a go-to destination for those seeking the thrill of Caribbean swells.
With surf spots like Gas Chambers and Wilderness, Aguadilla is a hot spot for experienced surfers. But it also offers calmer waves suitable for beginners. Surfing in Aguadilla is not just about riding waves, it's about immersing in the vibrant Puerto Rican culture and falling in love with its stunning landscapes.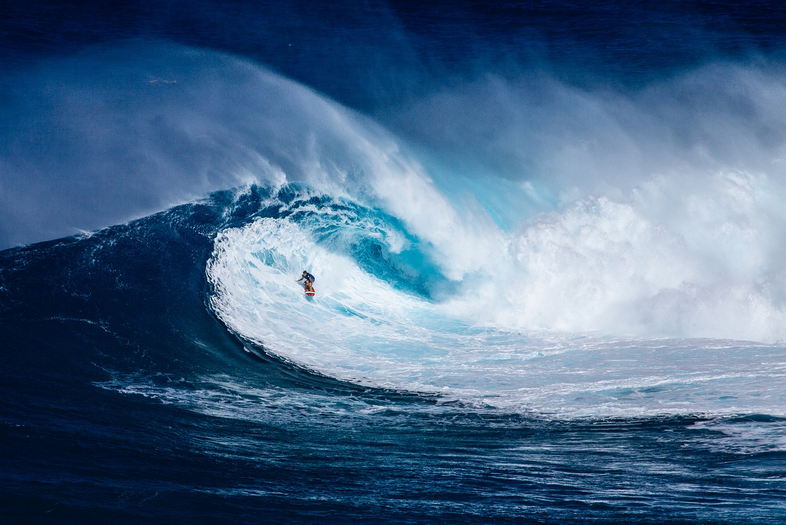 7 – Sunny Shores, Big Swells: Santa Cruz, California
One can't explore the best places to surf without a sojourn to the iconic Santa Cruz, California. Often described as the real-life version of Endless Summer, Santa Cruz is a place where surfing isn't just a sport, but a way of life.
The historic Steamer Lane, located by the lighthouse, is a world-renowned surf spot known for its majestic, larger-than-life waves, making it a favorite amongst the pros. Beginners, fret not! There's also Cowell's Beach, boasting smaller, friendlier waves, perfect for those getting their sea legs.
Santa Cruz offers a vibrant surf culture, rich in history and respect for the ocean. It's not only about the surfing here – the city itself, with its lively boardwalk and the redwood-covered mountains, provides an unmatched allure.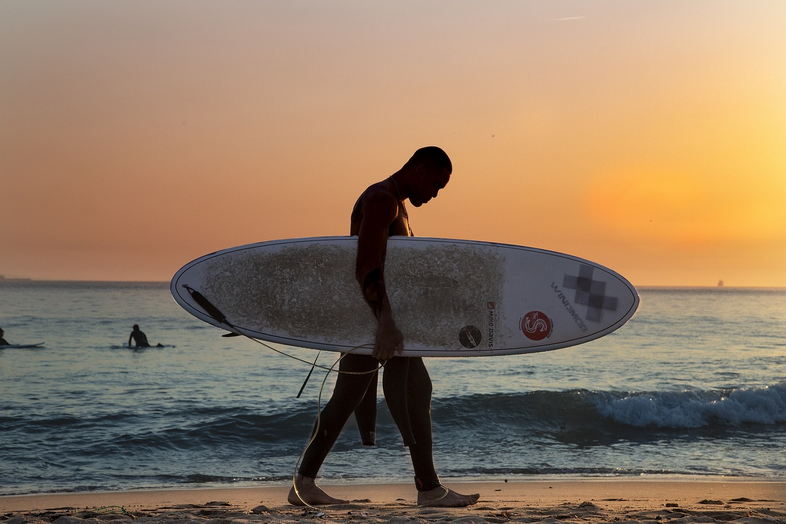 8 – East Coast Extravaganza: Nags Head, North Carolina
Moving back to the East Coast, we find Nags Head in North Carolina, part of the fabled Outer Banks. Known for its fantastic waves and relatively uncrowded beaches, it's a spot that perfectly encapsulates the easygoing charm of East Coast surfing.
Nags Head holds a particular appeal for those who prefer longboarding. Jennette's Pier, the town's standout surf spot, is a longboarder's dream. Imagine wide, crumbly waves perfect for nose-riding and cross-stepping. It's a dance on the water like no other!
Beyond the surf, Nags Head offers stunning natural beauty, with its wildlife refuges and sand dunes. Truly, it's an East Coast jewel that surfers shouldn't miss.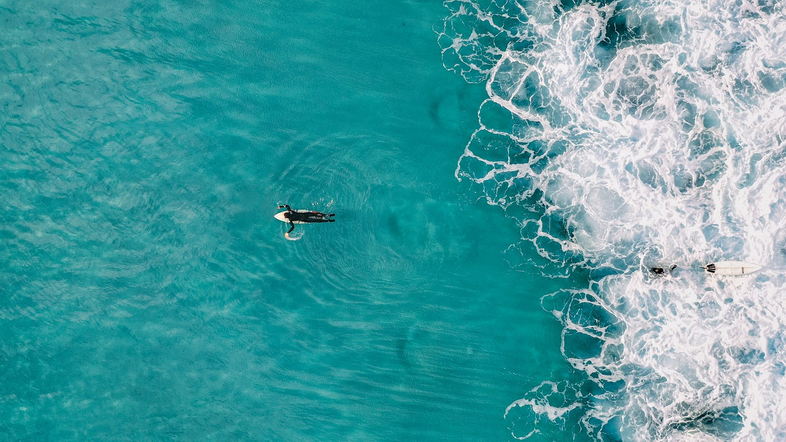 9 – Tropical Dreams: Kaanapali, Maui, Hawaii
We're off to the beautiful island of Maui. Kaanapali, a surfing beach with turquoise blue water, palm-fringed shores, and consistent swells, is the quintessential Hawaiian surf spot.
The waves here are perfect for both shortboards and longboards, making Kaanapali a versatile surf destination. Plus, the warm, crystal-clear water is perfect for those impromptu snorkeling adventures in between surf sessions.
When the sun sets, the magic of Kaanapali doesn't fade. Beachside luaus, romantic sunset walks, and the vibrant local food scene make this surf spot more than just a destination – it's a tropical dream come true.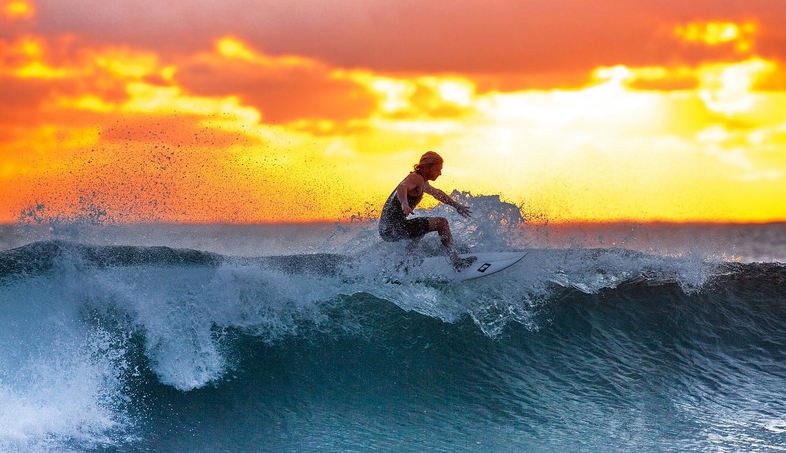 10 – The Surfer's Paradise: Huntington Beach, California
Steeped in a rich surfing tradition, Huntington Beach, California, is often dubbed "Surf City USA." It's a classic surfing destination and an essential stop on any surf tour.
The Huntington Beach Pier is the epicenter of all the action. Here, consistent swells churn out rideable waves suitable for all skill levels. Plus, if you're keen on rubbing elbows with some of the world's best surfers, the annual US Open of Surfing, held right here, is a can't-miss event.
Away from the surf, the city's laid-back vibe, surf museums, and bustling beach-side eateries serve to enhance the overall surfing experience. Truly, Huntington Beach is a place that wears its surf culture on its sleeve.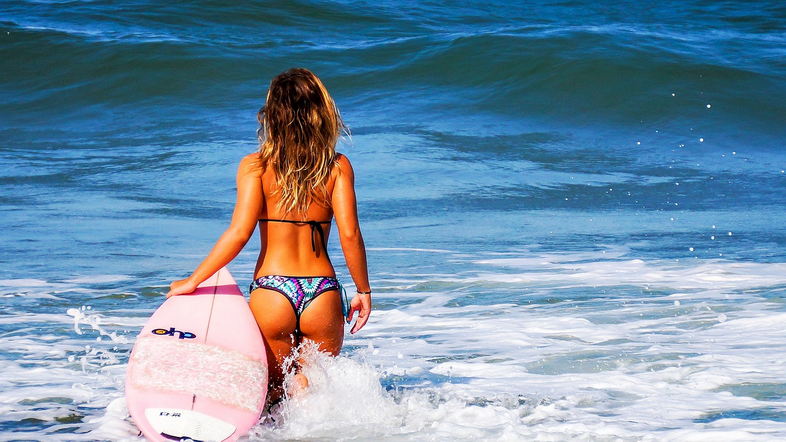 11 – East Coast Charm: Virginia Beach, Virginia
Virginia Beach, Virginia, is an East Coast surf spot that doesn't skimp on charm or waves. With warm water in the summer and rideable waves all year round, it's a spot that offers much to the discerning surfer.
The First Street Jetty is Virginia Beach's signature spot. This break provides consistent, fun waves that cater to a variety of surfing styles. The welcoming local surf community here is another bonus, always ready to share a wave or a post-surf meal.
When you're not in the water, the city's vibrant nightlife, the iconic Boardwalk, and the annual East Coast Surfing Championships make for an unforgettable surf trip.
12 – Sunshine State Splendor: Cocoa Beach, Florida
Lastly, we visit Cocoa Beach in sunny Florida. It's a classic surf spot known for its warm water, sandy beaches, and the notable distinction of being the home of surf legend Kelly Slater.
The Cocoa Beach Pier and the 2nd Light at Patrick Air Force Base are two standout spots that offer fun, user-friendly waves.
Cocoa Beach isn't just about the surf, though. The Kennedy Space Center, a vibrant local art scene, and a multitude of beachside eateries offering fresh seafood all contribute to an unforgettable surf trip.
Catch the Best Waves!
Exploring the US surfing spots from coast to coast, it's evident that the United States is a surfer's paradise. Every surfer, from the beginner to the seasoned pro, can find a break to call home. Surfing is about more than catching the perfect wave—it's about embracing the journey, the people, and the unique culture that each surfing city offers. So grab your board and venture out to these awe-inspiring surf spots—you'll undoubtedly catch more than just waves. You'll catch the surf bug, too. Here's to endless summers and the quest for the perfect wave. Surf's up!