There's a beautiful simplicity in paring down, especially when it comes to our often chaotic closets. This is where the idea of the capsule wardrobe emerges—a minimal, cohesive, and versatile collection of clothes that absolutely love to be worn. From seasoned fashionistas to those stepping into the world of style, everyone could use the breath of fresh air that a well-curated, basic capsule wardrobe brings.
Creating a capsule wardrobe is not just about attaining an Instagram-worthy closet. It's a way to redefine your style, sharpen your shopping skills, and most importantly, save your time and hard-earned money. The appeal lies in the concept's versatility—it works for everyone, regardless of their lifestyle, career, or personal style preferences. From business casual to athleisure, your capsule wardrobe will have you covered for every occasion.
A capsule wardrobe emphasizes the quality of the items over quantity, urging us to invest in long-lasting clothing essentials rather than fast fashion fads. It also encourages us to practice mindful consumption and make more sustainable fashion choices. The result? You'll start each day with a collection of essential outfits you love, without the stress of having 'nothing to wear'.
What's not to love about a capsule wardrobe? It promotes a stylish, sustainable, and stress-free lifestyle, which is why the concept has been embraced by fashion minimalists around the world.
But how do you begin building such a wardrobe? Stay tuned as we unveil the essential pieces for your capsule wardrobe that will serve as the foundation of endless chic outfits.
1 – Timeless Little Black Dress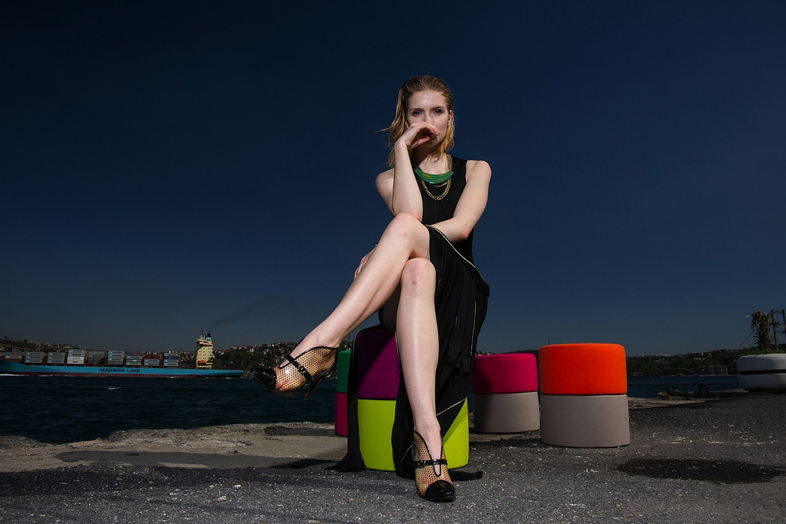 A capsule wardrobe would be incomplete without the charm and versatility of a timeless little black dress. This quintessential piece offers unmatched elegance and adaptability. From corporate events to casual outings or high-end parties, it effortlessly blends into every setting. Worn alone or paired with statement accessories, it captures the essence of fashion minimalism and elevates your style.
2 – Versatile White Button-Down Shirt
Next on the list of capsule wardrobe essentials is the versatile white button-down shirt. Synonymous with sophistication, this piece brings a fresh, clean look to any outfit. It serves as a canvas, allowing you to experiment with your style. Whether it's layered under a sweater, worn with a formal suit, or paired with casual jeans, this shirt is your ticket to a polished appearance.
3 – Classic Denim Jacket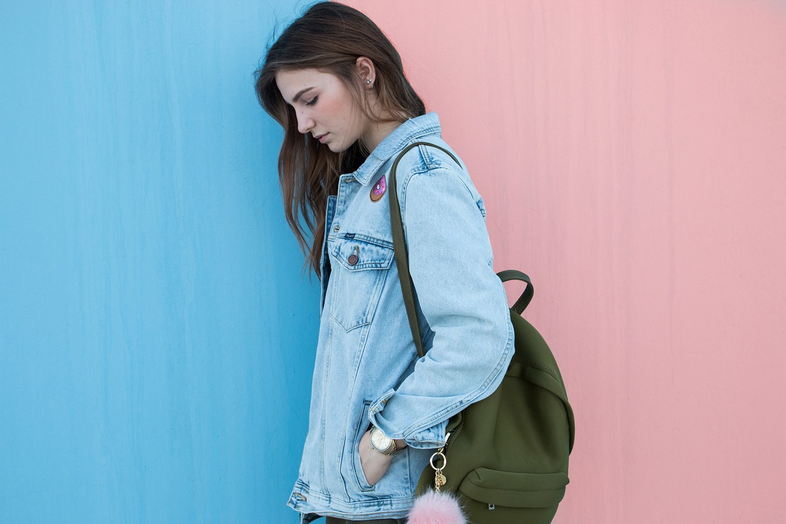 Embodying the spirit of relaxed, casual fashion, the classic denim jacket is a must-have essential piece for your capsule wardrobe. Its robustness and universal appeal make it a timeless favorite. Ideal for transitional weather, it can be thrown over a sundress, matched with a pair of jeans, or worn with a skirt, giving you countless outfit possibilities.
4 – Pair of Black Leggings
A pair of black leggings offers comfort without compromising on style, making it an indispensable part of a basic capsule wardrobe. From yoga sessions to coffee dates, these leggings provide an easy fit and versatility. They can be paired with an oversized sweater, sported with a workout top, or even combined with a stylish tunic for a chic, laid-back ensemble.
5 – Stylish Trench Coat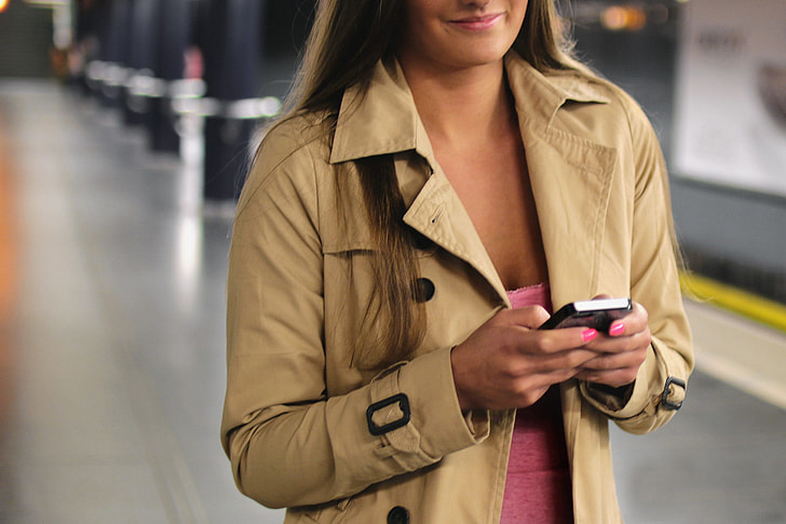 Rounding off this set of clothing essentials is the stylish trench coat. A symbol of class and refinement, it's a sartorial staple that effortlessly enhances your wardrobe. Perfect for battling the elements in style, the trench coat complements any outfit. Whether it's layered over a professional attire or draped over a casual ensemble, this piece adds a dash of elegance and functionality.
6 – Perfectly-Fitted Jeans
A pair of perfectly-fitted jeans represents a fundamental element in the capsule wardrobe. Providing the right balance between comfort and style, these jeans are an everyday necessity. Whether you're aiming for a relaxed look with a t-shirt or a semi-formal appearance with a blazer, they adapt effortlessly. When considering fashion minimalism, a good pair of jeans is invaluable.
7 – Basic White Tee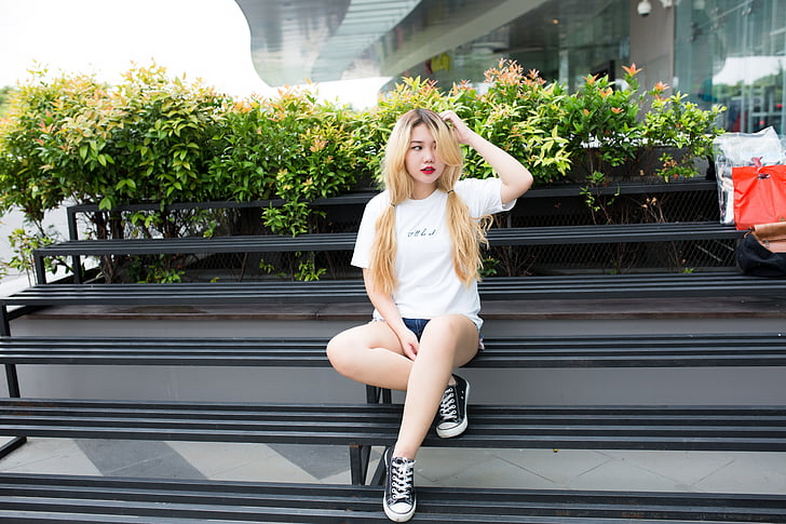 The basic white tee is a capsule wardrobe essential that holds its own. Offering endless versatility, it's a piece that fits all styles and occasions. Pair it with jeans for a classic look, layer it under a shirt or jacket, or accessorize with statement jewelry. This tee demonstrates that simplicity is the ultimate sophistication.
8 – Elegant Black Heels
Every woman's wardrobe should contain a pair of elegant black heels. They're the epitome of style, adding an element of refinement to any outfit. Paired with a little black dress or even jeans and a white tee, black heels can transform your appearance from casual to classy, making them a worthy investment for your basic capsule wardrobe.
9 – Comfortable Sneakers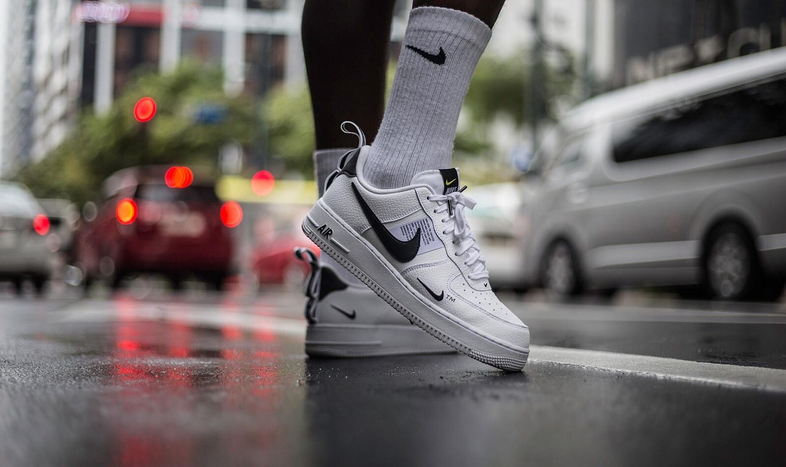 For those days when comfort is a priority, comfortable sneakers come to the rescue. They're a key component in a capsule wardrobe, given their blend of style and practicality. Whether you're heading out for a walk, running errands, or dressing down a formal piece, these sneakers are your go-to footwear. They encapsulate the essence of fashion minimalism, offering style without compromising on comfort.
10 – Professional Blazer
Last but certainly not least, the professional blazer concludes our list of capsule wardrobe essentials. It's a versatile piece that can enhance an office attire, stylize a casual outfit, or add a touch of sophistication to an evening dress. A blazer represents the fusion of functionality and fashion, making it an absolute must-have in your wardrobe.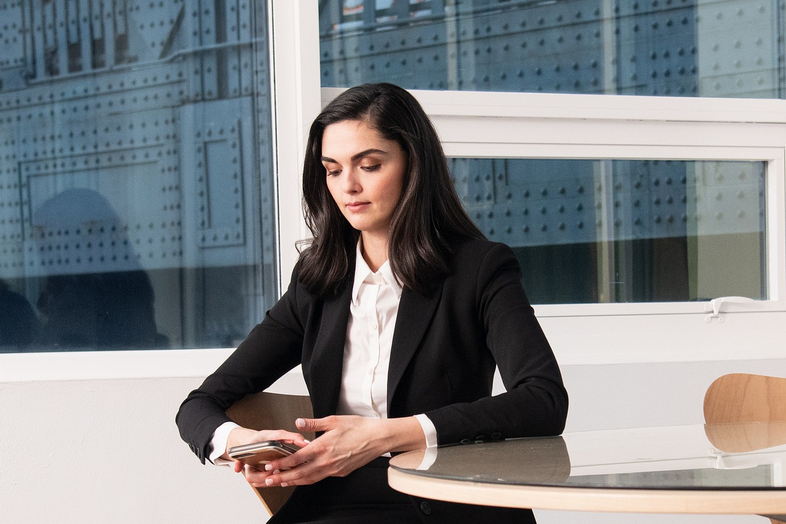 For a Perfect Capsule Wardrobe
In the grand scheme of personal style, a capsule wardrobe is more than just a collection of clothes—it's a lifestyle choice. By selecting high-quality essential pieces for your capsule wardrobe, you are investing in your style, your comfort, and ultimately, yourself.
When you have a well-curated capsule wardrobe, you're never at a loss for what to wear. Each piece serves a purpose and perfectly aligns with your personal style. The satisfaction that comes from this cannot be compared to a fleeting trend or a momentary fashion fad.
Embracing a capsule wardrobe means choosing quality over quantity, and in doing so, making a stand against the environmental impact of fast fashion. It's a small step toward sustainable living that has a big impact on our planet.
Remember, the road to a perfect capsule wardrobe doesn't have to be traveled in a day. It's a journey of self-discovery, where you'll learn about your preferences, your lifestyle, and your values. It's a process of experimenting, learning, and refining. And at the end of the day, it's about making your life simpler, more stylish, and sustainable.
Take a step towards mindful fashion and let the journey to your perfect capsule wardrobe begin!