You're looking to plan that dream summer getaway, right? Well, pull up a chair and listen closely. We're about to give you the lowdown on Antalya, a true gem of Turkey. Why Antalya, you might wonder? It's simple: this is the city where the sun kisses the stunning Mediterranean sea, where history merges with vibrant nightlife, and where your holiday fantasies can turn into reality.
Antalya, famously known as the "Turquoise Coast", is like a sprawling open-air museum, with its narrow, winding streets lined with historical buildings. As you roam around, it's hard to miss the remnants of Roman, Byzantine, and Ottoman civilizations, making it an incredible place for sightseeing.
Now, we know what you're thinking. Such a splendid city must cost an arm and a leg, right? Here's the kicker. Antalya is surprisingly affordable! Yes, you read that right. While Antalya offers all the charm of a luxurious Mediterranean destination, the cost of living here is lower than in most European cities. It's like getting the best bang for your buck. Affordable yet comfortable flights from a variety of airlines, especially Turkish Airlines, make it even easier to reach this Turkish paradise.
Moreover, if you're thinking of accommodations, Antalya's got you covered. The city is home to a wide range of all-inclusive resorts that provide top-notch amenities without burning a hole in your pocket. With so much to offer, it's no wonder that Antalya has become a magnet for tourists around the globe, creating an international vibe that adds to its charm.
In a nutshell, Antalya is a city that's got a little something for everyone. Whether you're a history buff, a beach lover, or a party animal, this city will cater to your needs. Now, with the introductions out of the way, are you ready to explore the best tourist places in Antalya? Because we're about to dive into the 15 must-visit Antalya tourist attractions for your ultimate summer getaway. So, strap yourself in, we're just getting started.
1 – Wandering the Cobbled Streets of Old Town Kaleiçi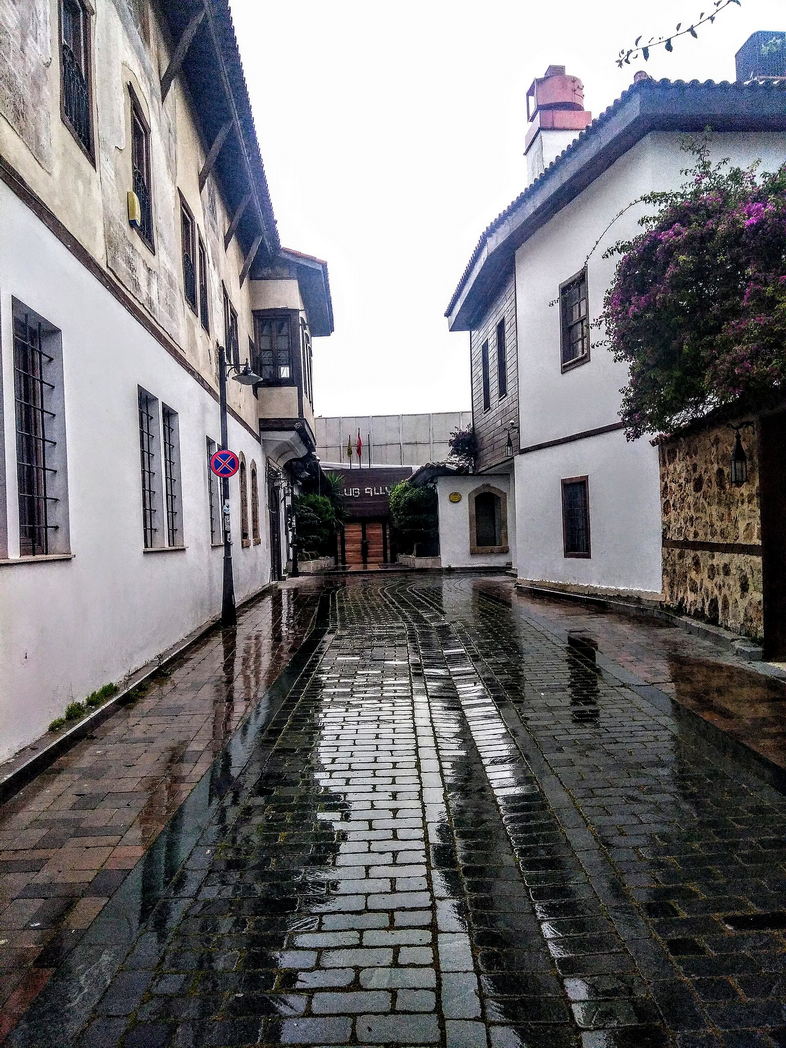 It's no secret that the heart of Antalya beats in the Old Town Kaleiçi. Picture this: A picturesque neighborhood steeped in history, where ancient Roman walls encircle charming Ottoman-era homes. With its narrow, winding cobblestone streets, Kaleiçi offers a unique blend of Antalya's past and present. Brimming with boutique hotels, quaint cafes, traditional taverns, and craft shops, it's an ideal spot to soak in the city's rich culture and history.
Renowned for its preserved architecture, Kaleiçi also boasts significant landmarks. Among them are the old Roman harbor, now a marina filled with elegant yachts and excursion boats, and the beautifully designed Hadrian's Gate. A walk here feels like a journey through time, unveiling Antalya's transformation from a major Roman port to a vibrant tourist destination.
2 – The Majestic Düden Waterfalls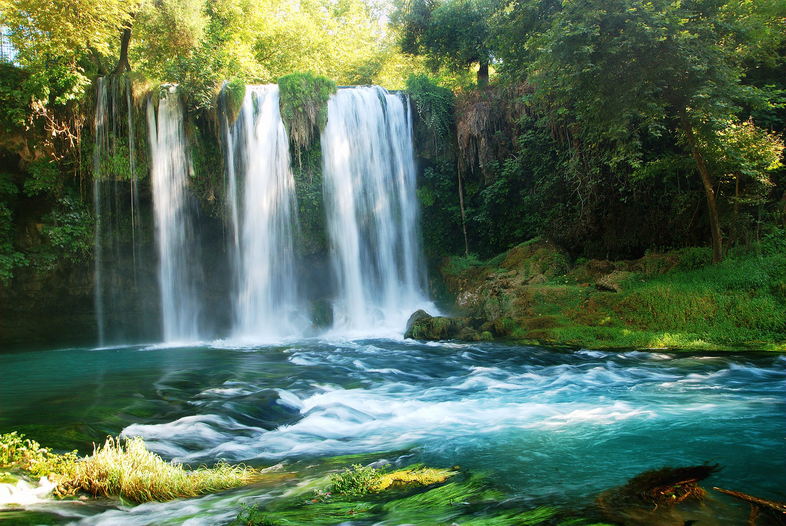 An Antalya sightseeing trip wouldn't be complete without visiting the mesmerizing Düden Waterfalls. These cascades are split into two – the Upper Düden Waterfalls, nestled in a quiet park, and the Lower Düden Waterfalls, dropping off a rocky cliff directly into the Mediterranean Sea. The sight of water rushing over the cliff and the refreshing mist in the air is a spectacle that makes for an unmissable photo opportunity.
Near the Lower Düden Waterfalls, you'll find an accessible cave. Here, you can experience the incredible sight of the waterfalls from behind, an experience sure to etch itself into your memory. It's no wonder why the falls are a must-see among Antalya tourist attractions.
3 – Unwind at Lara Beach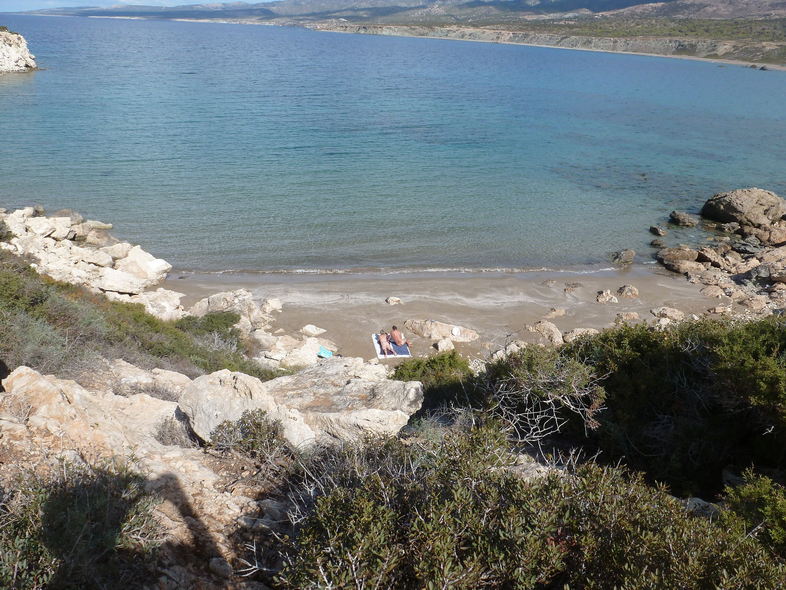 Craving a beach day? Say no more. Lara Beach awaits with its clear, turquoise waters and golden sands. As one of the best tourist places in Antalya, it's a favorite among both locals and tourists. Known as the Turkish Las Vegas, the area is famous for its luxury all-inclusive resorts, which resemble famous places around the world.
Apart from lounging on the beach, there's plenty more to do. Water sports enthusiasts have an array of activities, including jet-skiing and parasailing. Moreover, the local beach park is perfect for family picnics and offers necessary amenities like restaurants, cafes, and shower facilities.
4 – Take a Dip at Konyaaltı Beach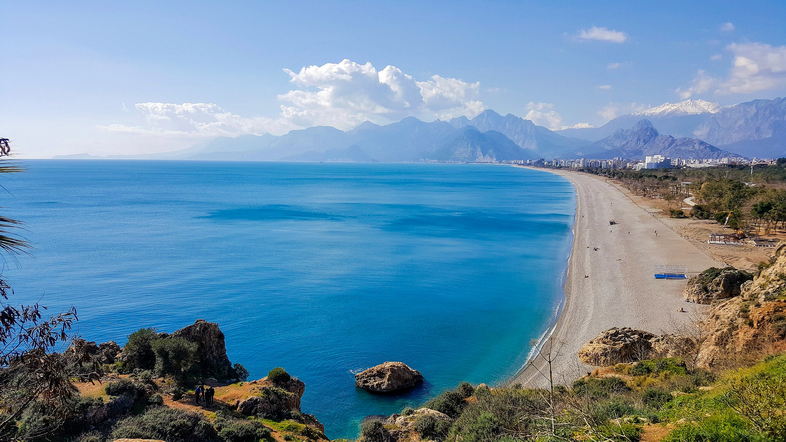 Konyaaltı Beach is an impressive stretch of pebble beach boasting crystal-clear waters, with the breathtaking Taurus Mountains as a backdrop. Easily reachable from the city center, Konyaaltı is popular among locals, tourists, and even sea turtles that lay their eggs here.
Nearby, you'll find Beach Park, a lively area filled with restaurants, cafes, and recreational facilities. Besides sunbathing and swimming, visitors can explore Antalya Aquarium, one of the largest in the world, or visit the Antalya Museum for a quick history lesson. Remember, whether you're aiming for a tan, a swim, or a scenic walk, Konyaaltı Beach is a fantastic choice.
5 – Step Back in Time at Perge Ancient City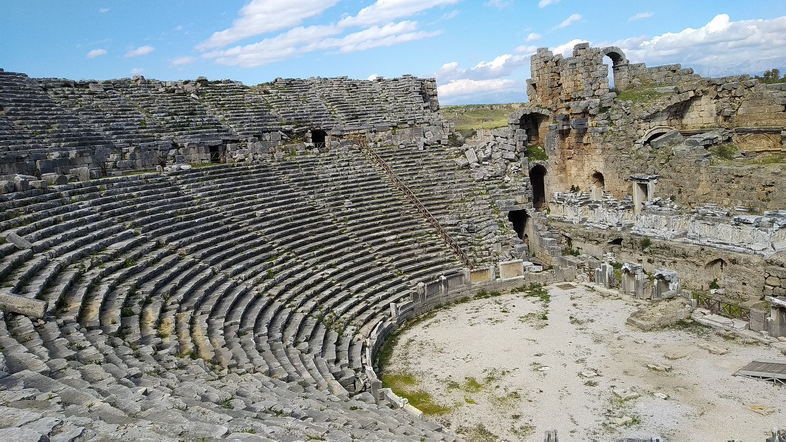 If you've got a taste for antiquity, Perge Ancient City is just the place for you. Dating back to the Bronze Age, this archaeological gem is a testament to the grandeur of bygone civilizations. As you wander through the well-preserved remains, you'll get a sense of the city's former glory.
From Roman Baths and Agora to the grand Nymphaeum and Hellenistic Gate, every nook and cranny tells a story of the past. Imagine the chariot races that once took place in the massive stadium or the theatrical performances at the grand amphitheater. Just remember to bring a hat and sunblock – the Antalya sun can be intense.
6 – Marvel at History in Antalya Museum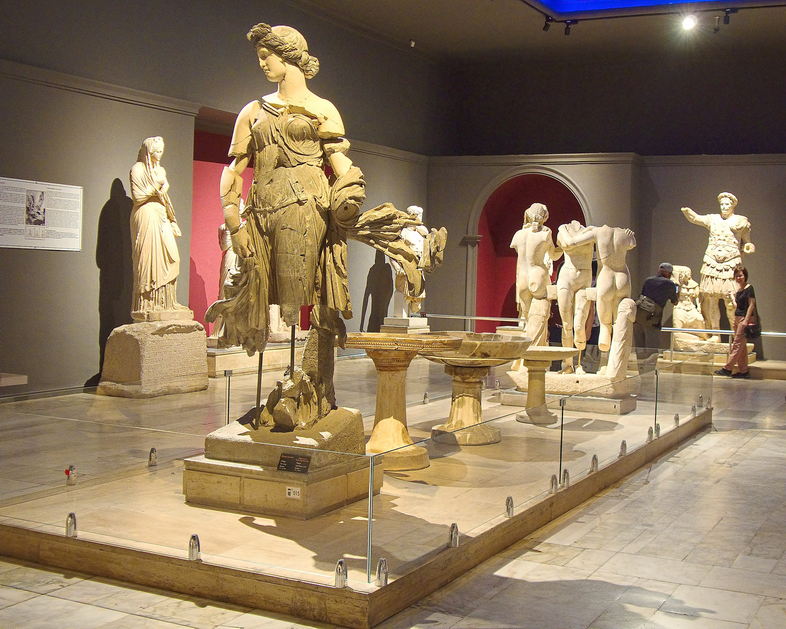 If you've ever wished to journey through centuries in a single day, the Antalya Museum is your magic carpet ride. One of Turkey's most important museums, it houses an impressive collection spanning thousands of years. Here, you'll find artifacts from the Stone Age right through to the Byzantine period, with each exhibit meticulously displayed.
Marvel at Roman-era statues, Byzantine mosaics, and Ottoman ceramics. Discover ancient coins, jewelry, and even sarcophagi. Walk through the Hall of Gods for a taste of ancient mythology, or venture into the ethnography section to appreciate Turkey's rich cultural tapestry. This museum is a treasure trove that's not to be missed.
7 – Stroll Through Hadrian's Gate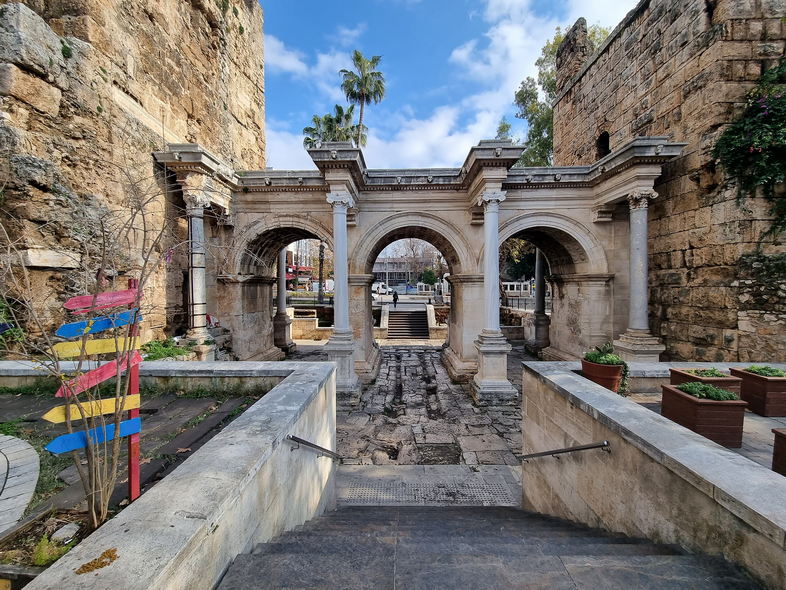 When it comes to iconic Antalya tourist attractions, Hadrian's Gate certainly makes the list. Built in honor of the Roman Emperor Hadrian's visit to Antalya, this triumphal archway is a spectacular example of Roman architecture. Flanked by round towers, the marble gate stands as an enduring testament to the city's ancient past.
Look closely, and you'll see intricate carvings of cupids, rosettes, and scrolls adorning the gate. As you pass through, take a moment to imagine the countless others who have walked this path over the centuries. It's like stepping back in time.
8 – Ascend to Termessos Ancient City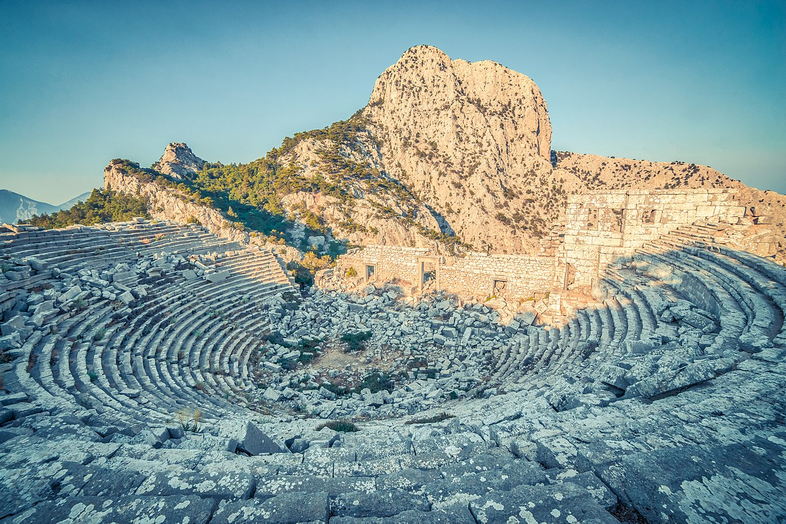 Termessos Ancient City offers a unique blend of history and nature. Situated high in the Gulluk Mountains, this ancient Pisidian city is known as the "Eagle's Nest." Prepare for a bit of a hike, but rest assured, the stunning views at the top are well worth the effort.
Once there, you'll discover city walls, tombs, a gymnasium, and a well-preserved theater that will have you reaching for your camera. The location's strategic altitude meant it was one of the few places Alexander the Great couldn't conquer. As you stand amidst the ancient ruins, surrounded by wild beauty, you'll understand why.
9 – Delve into the Depths of Karain Cave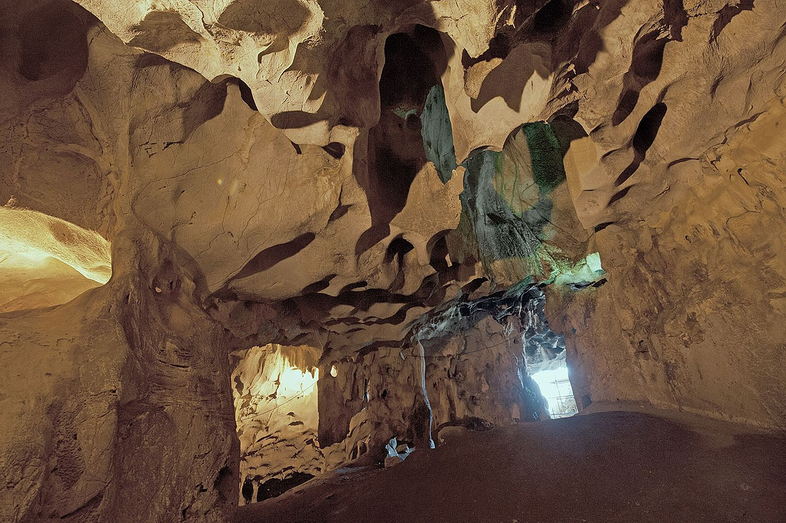 If adventure and mystery tickle your fancy, Karain Cave awaits you with open arms. This prehistoric cavern, nestled in the craggy hills near Antalya, is one of the oldest known inhabited sites in Turkey. Its chambers whisper tales from the Paleolithic era, making it a fascinating spot for history buffs.
The cave complex features multiple chambers, each showcasing intriguing formations of stalactites and stalagmites. You'll also find a small museum housing artifacts found within the cave. As you venture deeper into the subterranean world, the cave's cool interior offers respite from the Antalya heat.
10 – Dive into an Underwater World at Antalya Aquarium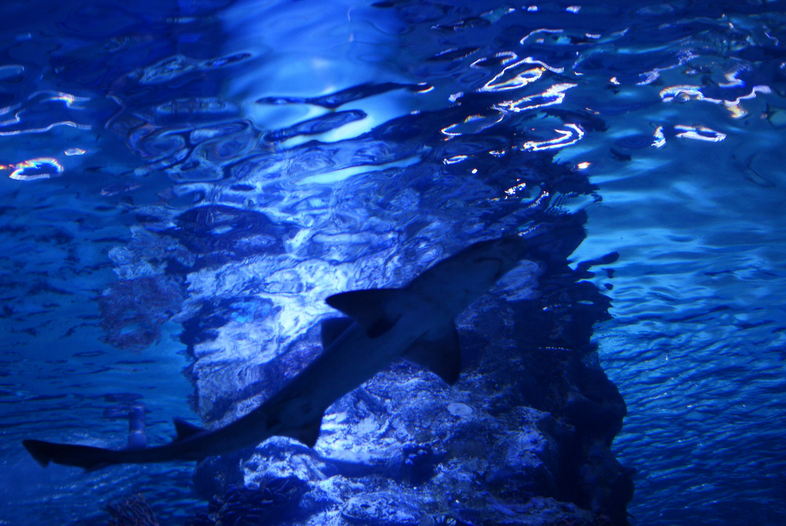 Wishing for an aquatic escapade but don't fancy getting wet? Antalya Aquarium offers the solution. Boasting one of the world's longest underwater tunnels, this modern facility lets you explore the deep blue without diving gear.
Come face to face with sharks, eels, and a rainbow of exotic fish. Watch mesmerizing performances by talented divers and even hand-feed stingrays if you're feeling brave. From the fascinating Oceanic exhibit to the chilling Frozen World, this aquarium promises a fun-filled outing for all ages.
11 – Uncover Local History at Suna-Inan Kiraç Kaleiçi Museum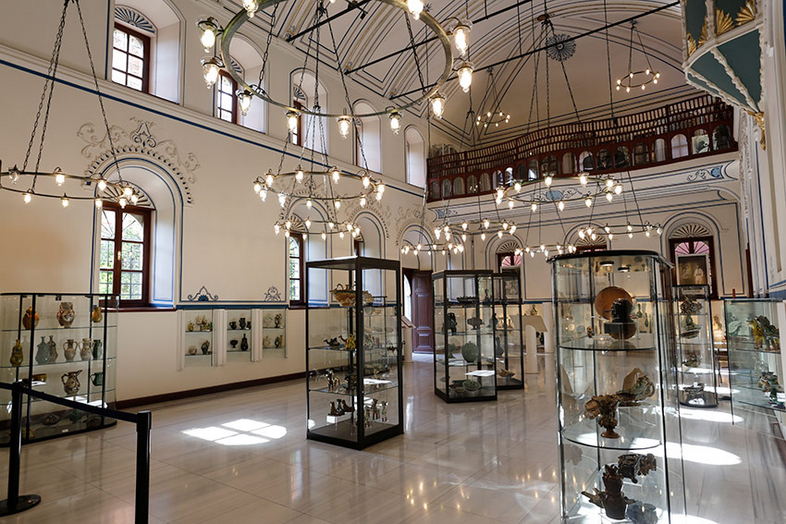 Tucked away in the heart of the Old Town, the Suna-Inan Kiraç Kaleiçi Museum is a hidden gem. This small yet captivating museum provides an intimate glimpse into the lifestyle of Antalya's residents during the Ottoman era.
Wander through the beautifully restored townhouse, where rooms are furnished with period pieces, creating a realistic snapshot of the past. From traditional clothes and kitchen utensils to the charming courtyard, this place truly brings history to life. Wrap up your visit with a cup of Turkish tea at the garden cafe.
12 – Gaze at the Majestic Yivli Minare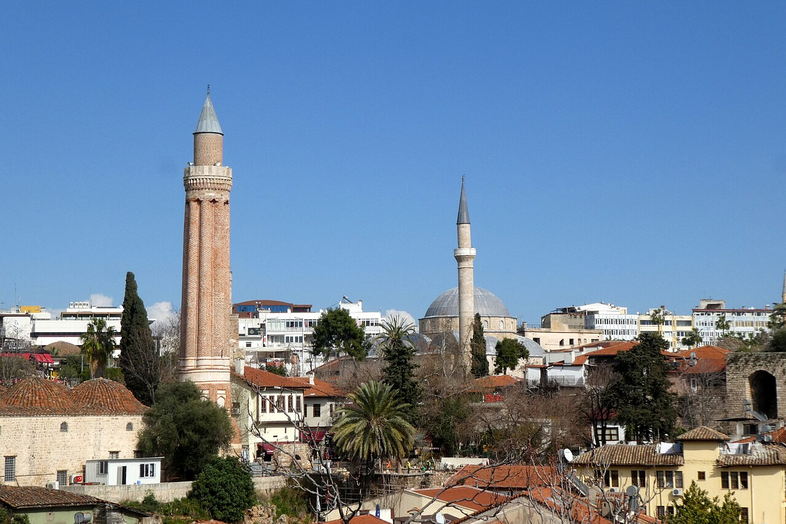 The Yivli Minare, also known as the Fluted Minaret, is a beloved landmark of Antalya. Towering at 38 meters high, its slender, fluted design makes a striking contrast against the city's skyline. Built during the reign of the Seljuk Sultan, Alaaddin Keykubad, this historical monument is an iconic symbol of the city.
Climb the spiraling 90 steps to the top (if you dare!) for panoramic views of the city and the turquoise sea beyond. As the call to prayer echoes from its speaker, take a moment to soak in the atmosphere of this vibrant city.
13 – Be Charmed by Aspendos Ancient Theatre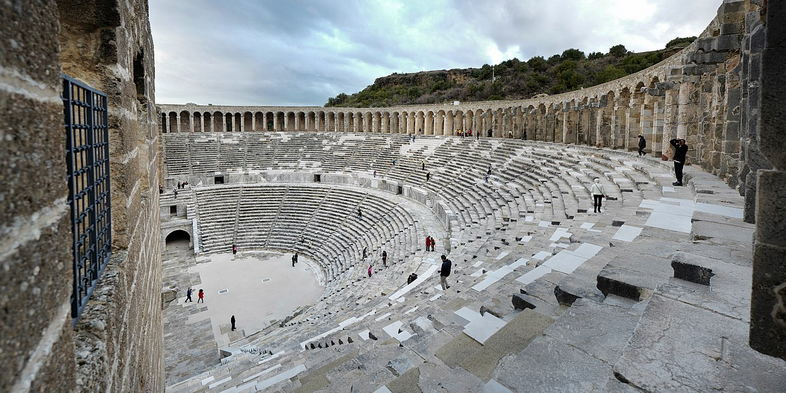 One of the best-preserved ancient theatres in the world, Aspendos Ancient Theatre, is a must-visit. Built during the reign of Marcus Aurelius in the 2nd century, it showcases the remarkable architectural prowess of the Romans.
Its robust stone structure, which remarkably survived the test of time, could originally seat up to 15,000 spectators. The acoustics are so perfect that even the softest whisper from the stage can be heard from the top row. Imagine being one of those spectators, watching a performance against a backdrop of rolling hills – an experience so authentically Anatolian!
14 – Soar to the Skies at Mount Tahtalı via Olympos Teleferik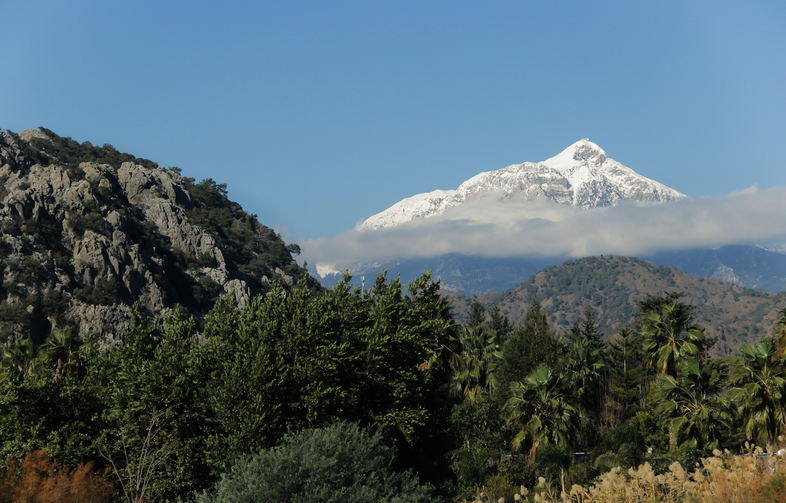 Get a bird's-eye view of Antalya by taking a cable car ride up Mount Tahtalı with Olympos Teleferik. As you ascend 2,365 meters above sea level, your cabin's panoramic windows provide unobstructed views of the stunning landscape.
On reaching the summit, you're greeted by breathtaking vistas of lush forests, the sparkling Mediterranean Sea, and on clear days, even the distant Olympus Mountain. A restaurant at the peak lets you enjoy a meal with a view. It's not every day you get to dine on top of the world, right?
15 – Have Fun at The Land of Legends Theme Park
Round up your visit to Antalya with a day at The Land of Legends Theme Park. This high-energy, fun-filled theme park combines thrilling rides, splash-tastic water activities, and magical entertainment shows that appeal to both kids and the young at heart.
Ride the adrenaline-fueled roller coasters, take a leisurely float down the lazy river, or simply enjoy watching the mesmerizing Dolphin Show. Be sure to visit the 'Penguin Encounter' for a chance to meet these adorable, tuxedoed birds up close. It's an unforgettable experience that perfectly wraps up an Antalya vacation!
So there you have it, a rundown of the best places to see on your next summer getaway to Antalya. Each destination holds a unique piece of Antalya's charm, be it the historical richness of the ancient cities, the natural allure of the waterfalls and beaches, or the modern-day excitement of the theme park. The city, with its affordable tickets and all-inclusive resort options, proves that a trip to one of the best tourist places in Antalya doesn't have to break the bank.
Remember, the real beauty of Antalya goes beyond its physical attractions. It's in the warm Turkish hospitality, the mouthwatering local cuisine, and the rich cultural experiences that make your visit truly memorable. So, why wait? Book that flight with Turkish Airlines, pack your bags, and get ready to immerse yourself in the heart of Antalya!