Paris, the City of Lights, is known for its iconic landmarks, stunning architecture, and awe-inspiring history. Yet, this enchanting city also boasts a mouthwatering culinary scene. As you wander the charming streets of Paris, you'll discover a world of French cuisine waiting to be explored. In this article, we'll take you on a delectable journey through 15 must-try Paris local foods and where to find them, as we delve into the rich French culture surrounding these scrumptious delights.
1 – Baguette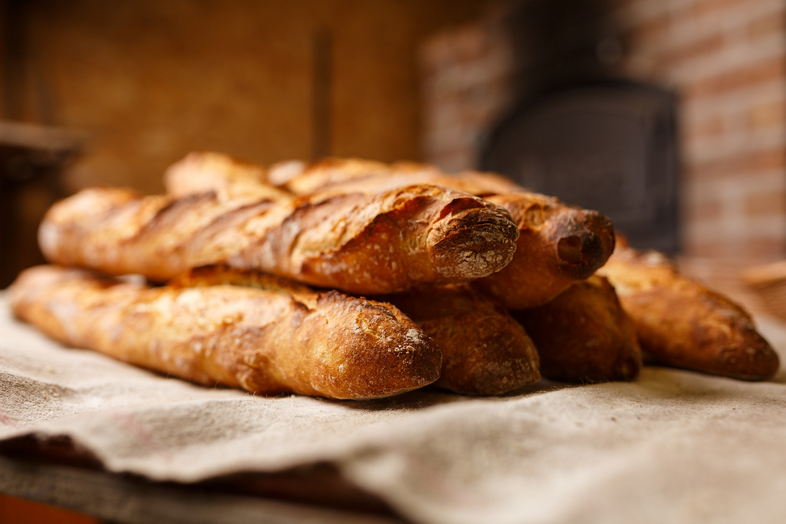 The humble baguette is a French classic, and no visit to Paris is complete without sampling this iconic French bread. Crunchy on the outside and soft on the inside, the baguette is perfect for sandwiches or simply enjoyed with butter and cheese. Many Parisians have their favorite boulangerie, but some well-regarded places to try an authentic Parisian baguette include the award-winning Le Grenier à Pain and the renowned Poilâne.
2 – Croissant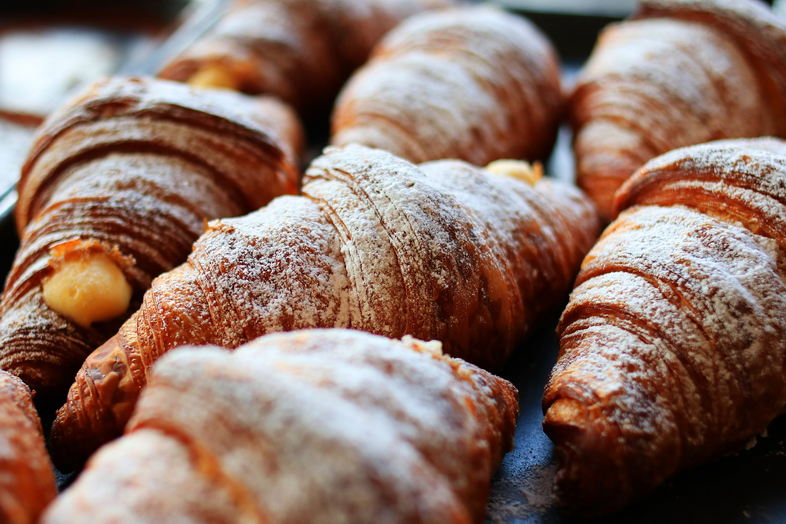 Another quintessential French pastry is the buttery, flaky croissant. Painstakingly crafted with multiple layers of dough and butter, croissants are an art form in Parisian bakeries. Head to La Maison d'Isabelle, a bakery known for its traditional croissants, which have even been awarded the prestigious title of "Best Croissant in Paris." For an alternative experience, visit Du Pain et des Idées for their famous "escargot" pastries, a twist on the classic croissant with delicious fillings.
3 – Escargot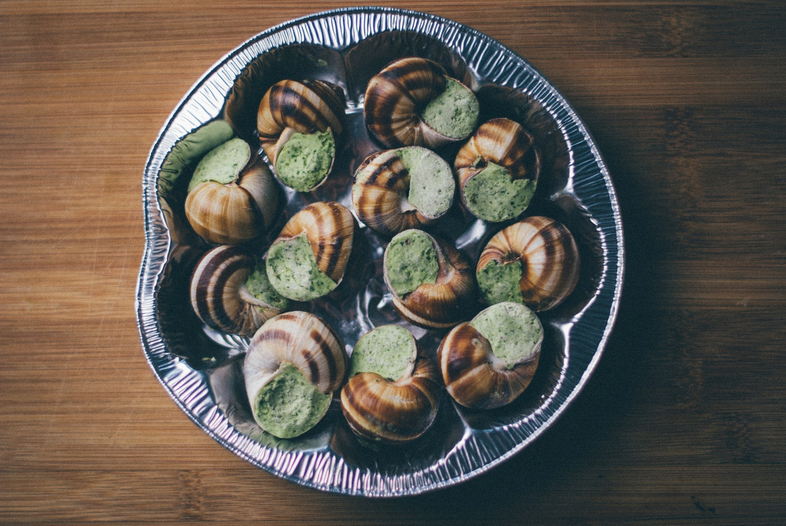 These savory snails, typically cooked in a garlicky, herb-infused butter, are a French delicacy that adventurous foodies must try. While many Parisian restaurants serve escargot, visit L'Escargot Montorgueil, an institution in Paris since 1832, for an unforgettable escargot experience. This historic restaurant offers a variety of escargot preparations, including their famous truffled snails, for a true gourmet indulgence.
4 – Steak Frites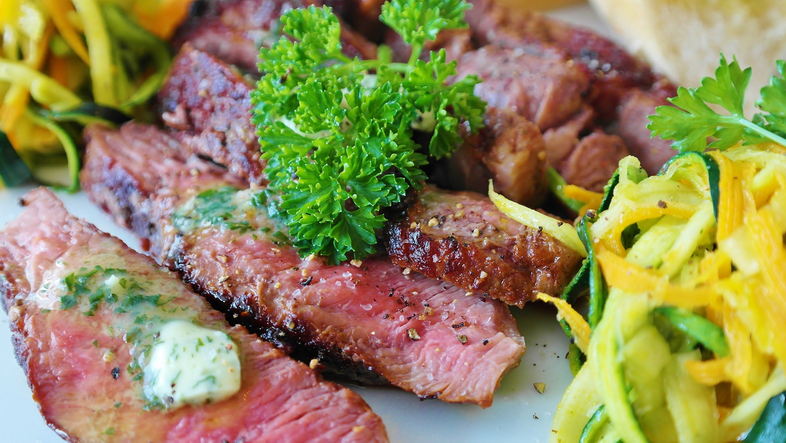 You can't leave Paris without trying the iconic steak frites, a simple yet mouthwatering dish featuring juicy steak and crispy fries. While many brasseries offer their version of this beloved meal, Le Relais de l'Entrecôte stands out for its singular focus on perfecting steak frites. Their secret sauce, drizzled over the thinly sliced steak, adds an extra layer of flavor that keeps diners coming back for more.
5 – Ratatouille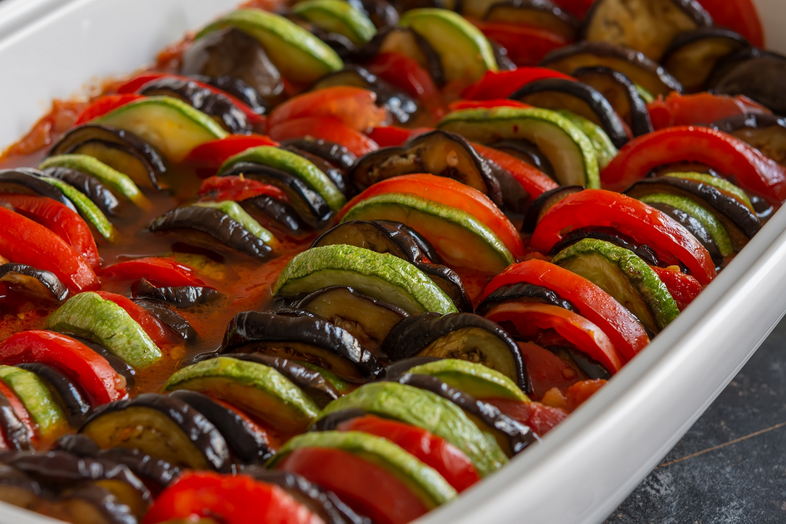 This hearty vegetable stew, hailing from the south of France, is a must-try for anyone seeking a taste of French cuisine. Sample a delicious ratatouille at Chez Janou, a popular bistro with a cozy atmosphere, or visit L'Ambassade d'Auvergne, a rustic eatery that serves a traditional rendition of the dish. Ratatouille is often enjoyed as a main course or as a side dish, accompanying meat or fish.
6 – French Onion Soup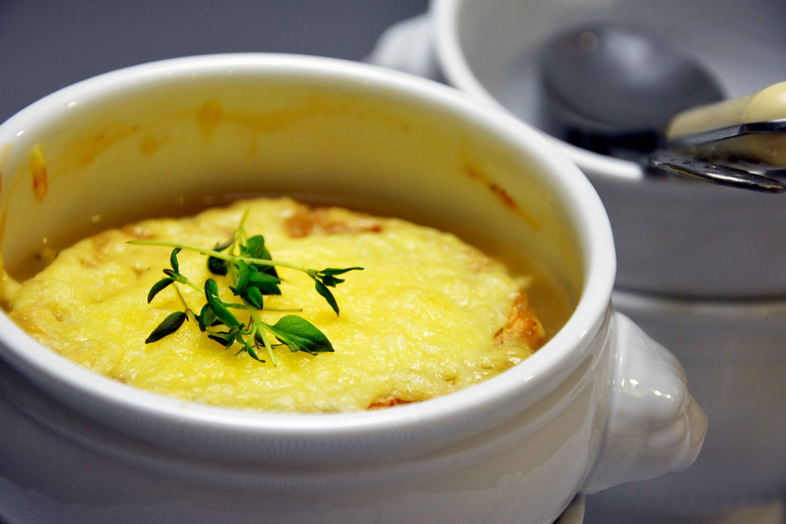 Warm up with a steaming bowl of French onion soup, topped with melted cheese and crusty bread. This dish has been a favorite in Parisian bistros and cafés for centuries. La Jacobine, a charming Parisian café, serves a delectable version of this comforting classic, complete with a rich, savory broth and a generous layer of bubbling Gruyère cheese.
7 – Croque Monsieur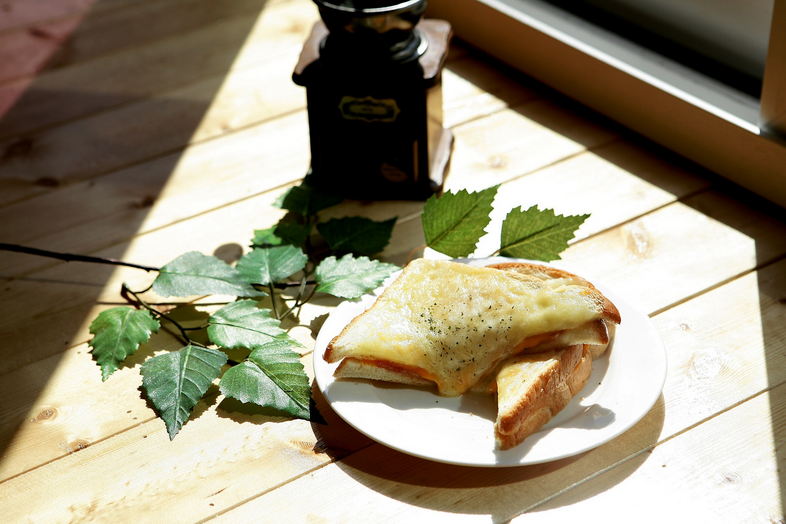 This delicious sandwich, made with ham, cheese, and béchamel sauce, is a Parisian staple. Try an authentic croque monsieur at Le Petit Cler, a quaint café in the heart of the city. For a twist on the classic, try a Croque Madame, which adds a fried egg on top, at the popular Café de Flore. Both versions of this sandwich offer a satisfying combination of flavors and textures that make them a Parisian favorite.
8 – Crème Brûlée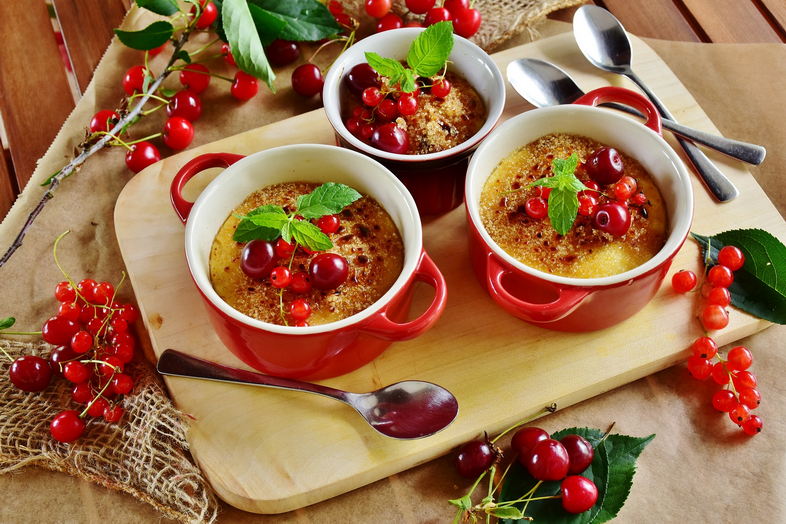 Indulge your sweet tooth with a creamy, caramelized crème brûlée, a quintessential Paris dessert. The combination of the silky custard and the crunchy caramelized sugar top makes for an irresistible treat. Le Comptoir du Relais, a lively brasserie, offers an exceptional version of this beloved dessert. Alternatively, try the vanilla-infused crème brûlée at Au Pied de Cochon, a Parisian institution since 1947.
9 – Macarons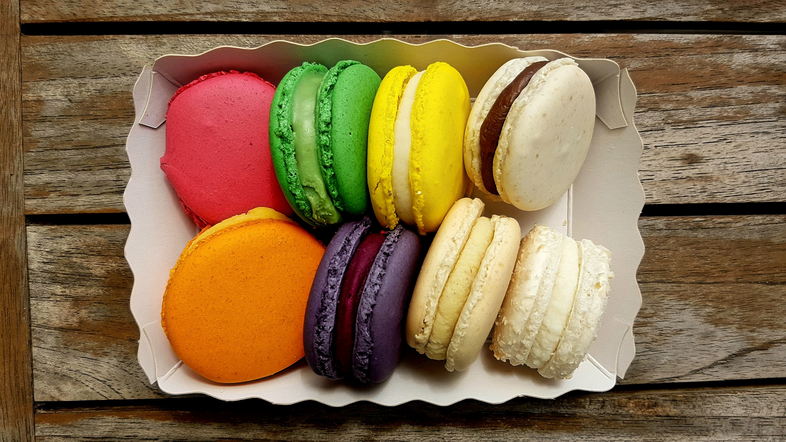 These delicate, colorful pastries are synonymous with Paris. Made with almond flour, sugar, and egg whites, macarons come in a variety of exquisite flavors, from classics like chocolate and raspberry to more innovative combinations. Visit Ladurée, the iconic macaron boutique, or Pierre Hermé, the "Picasso of Pastry," to sample some of the best macarons in the city.
10 – Tarte Tatin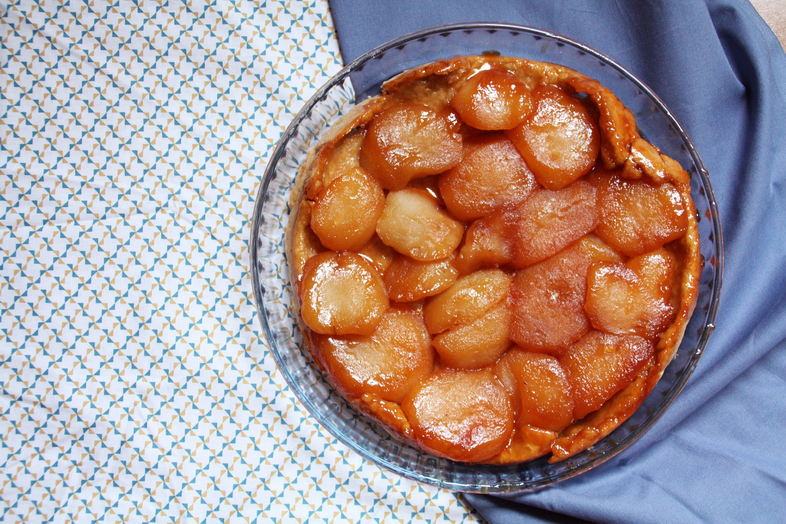 This upside-down caramelized apple tart is a must-try for dessert lovers. Legend has it that the Tarte Tatin was created by accident. A French cook named Stéphanie Tatin accidentally caramelized apples in a pan and decided to cover them with pastry and bake the dish. Head to the legendary Le Loir dans la Théière or Chez L'Ami Jean for a delightful, homemade Tarte Tatin that will leave you craving more.
11 – Bouillabaisse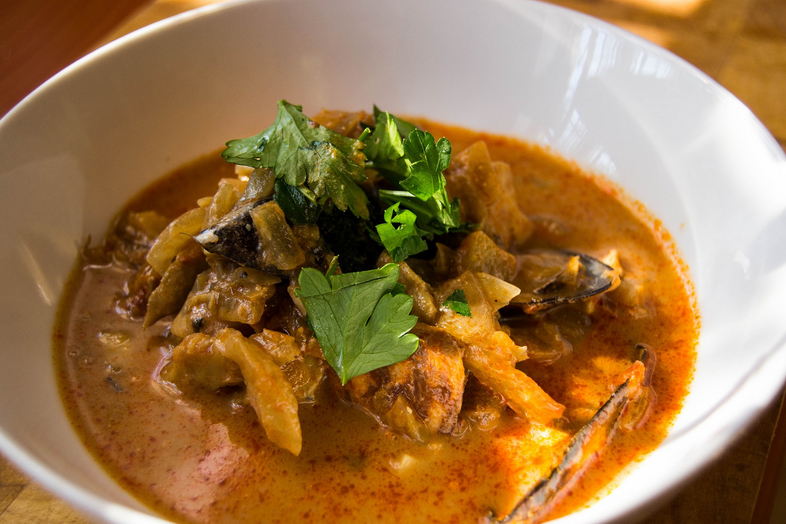 While this classic fish stew originates from the coastal city of Marseille, it has become a beloved dish in Paris as well. Made with a medley of fish, shellfish, and aromatic herbs, Bouillabaisse is a flavorful and satisfying meal. To experience a true taste of this French classic, visit La Méditerranée, a chic seafood restaurant with a stunning Art Deco interior.
12 – Duck Confit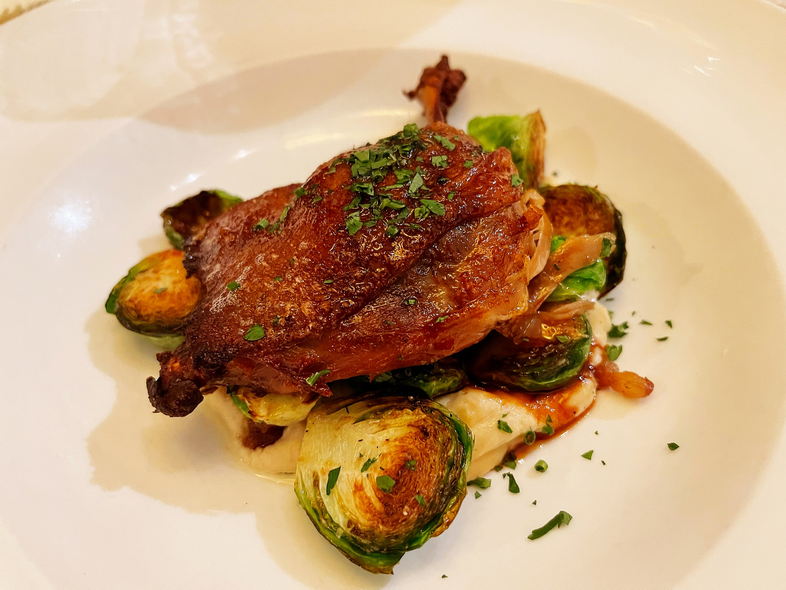 A decadent dish that has its origins in Gascony, duck confit features slow-cooked duck legs preserved in their own fat. The result is tender, flavorful meat with a crispy exterior. For a truly memorable duck confit experience, head to Chez Dumonet. An old-school bistro where the dish is cooked to perfection and served with deliciously crispy potatoes.
13 – Coq au Vin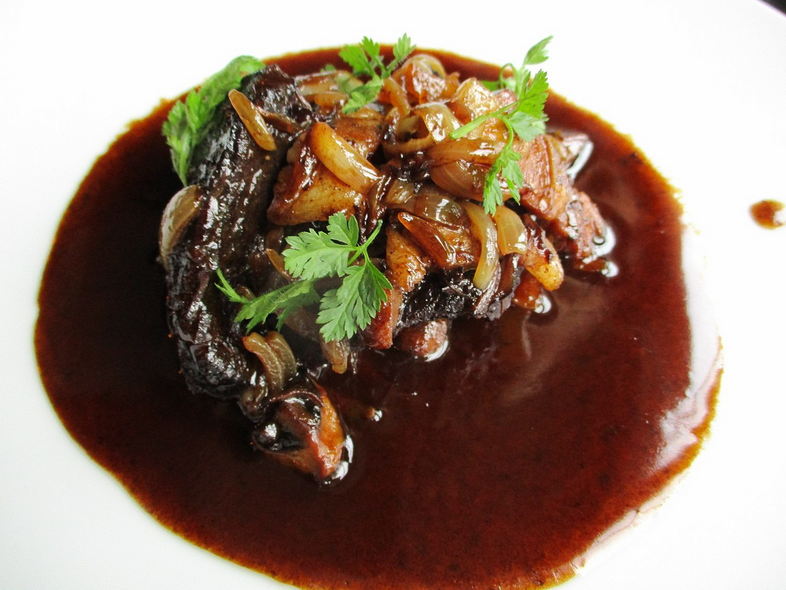 A traditional French dish that showcases the country's love for wine. Coq au Vin features chicken braised in red wine with mushrooms, onions, and bacon. The rich, flavorful sauce elevates this dish to a French classic. Enjoy a plate of Coq au Vin at Le Comptoir du Vin. A charming wine bar that serves delicious French cuisine.
14 – Éclairs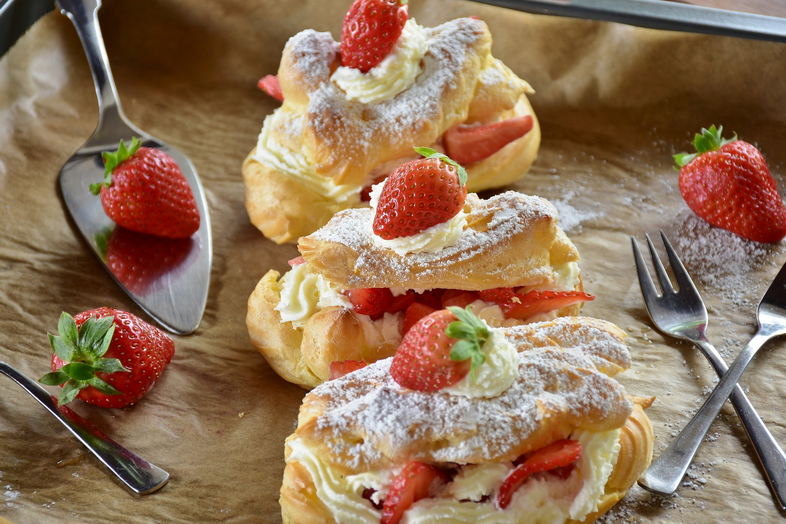 These oblong pastries filled with cream and topped with a glossy glaze have become a symbol of French pâtisserie. While chocolate and coffee flavors are common, inventive Parisian pastry shops like L'Éclair de Génie offer a stunning array of unique éclair flavors, such as passion fruit or salted caramel.
15 – Profiteroles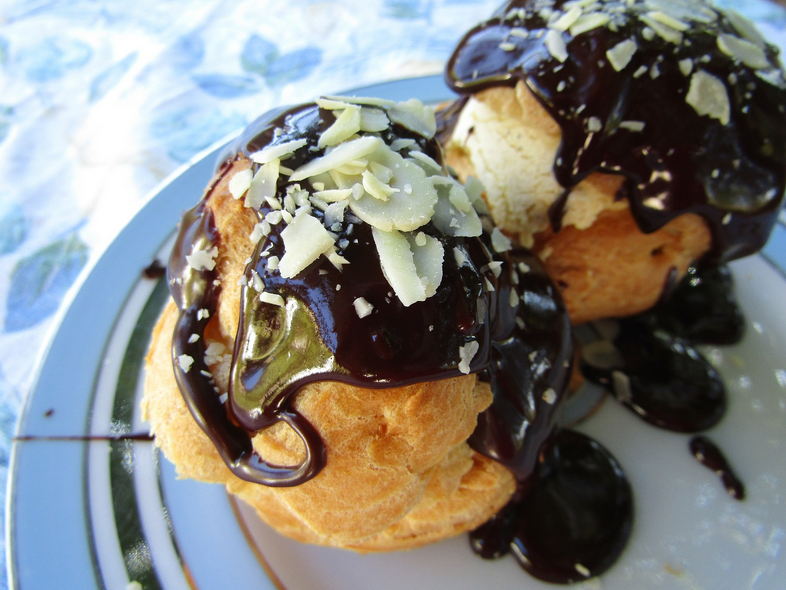 Round off your Parisian culinary adventure with a plate of profiteroles, delightful puff pastries filled with ice cream and topped with warm chocolate sauce. La Coupole, an iconic brasserie in Montparnasse, serves up an indulgent version of this dessert, making it the perfect way to end a meal in the City of Lights.
Exploring Paris through its local foods is a delicious and unforgettable experience. As you sample these 15 must-try dishes, you'll not only satisfy your taste buds. But also immerse yourself in the rich French culture and culinary traditions that make Paris such a renowned food destination. So, pack your appetite and prepare to embark on a gastronomic adventure through the City of Lights. Savoring the flavors and stories behind each dish.
FAQs:
What are some traditional Parisian breakfast foods?
A classic Parisian breakfast includes a fresh baguette, croissant, or pain au chocolat, served with butter, jam, coffee or tea.
Are there any vegetarian or vegan options in French cuisine?
Yes, there are vegetarian and vegan options, such as ratatouille, soupe à l'oignon (without cheese), and vegetable-based quiches.
What is a typical French dessert?
Popular French desserts include crème brûlée, macarons, éclairs, tarte Tatin, and profiteroles.
What are some famous Parisian restaurants to try these local foods?
Some well-regarded restaurants and cafés include Le Grenier à Pain, La Maison d'Isabelle, L'Escargot Montorgueil, Le Relais de l'Entrecôte, and Chez Janou.
What is the best time to visit Paris for food lovers?
Paris offers a vibrant culinary scene year-round. But visiting during spring or fall allows you to enjoy seasonal ingredients and outdoor dining.