Are you looking for some high-energy, easy recipes that are perfect for indulging your sweet tooth? Look no further than Nutella! This beloved brand has been a favorite among people of all ages for decades, and its popularity has only continued to rise. In this article, we'll share 10 Nutella recipes that are sure to leave you licking your fingers and craving more.
History of Nutella
Before we dive into the recipes, let's take a quick look at the history of Nutella. This beloved brand was created in Italy in the 1940s, when chocolate was in short supply due to World War II. Pietro Ferrero, a pastry maker, began experimenting with hazelnuts to stretch his chocolate supply. He eventually came up with a creamy spread made from hazelnuts, sugar, and a small amount of cocoa powder. This spread became known as "Giandujot," and was later renamed Nutella when it was introduced to the United States in the 1960s.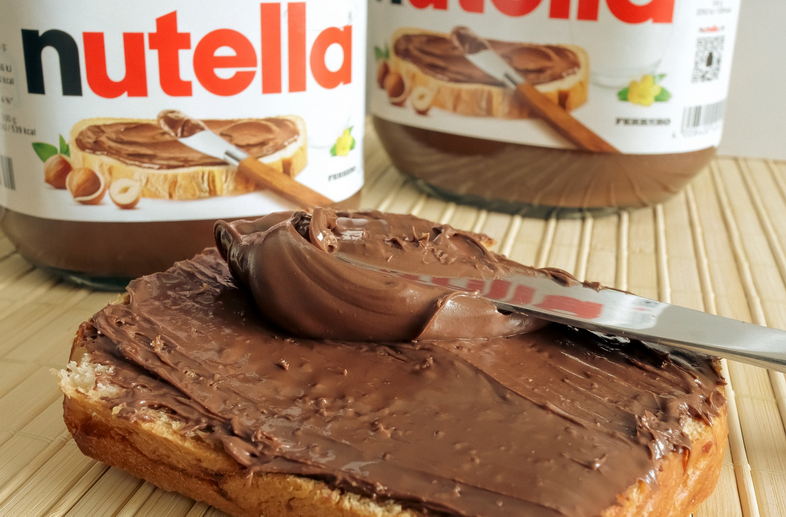 Nutella Recipes for Breakfast
Start your day on a high-energy note with these Nutella breakfast recipes:
Nutella French Toast: Dip slices of bread in a mixture of eggs, milk, and vanilla, then grill until golden brown. Spread Nutella on top and serve with fresh fruit.
Nutella Banana Pancakes: Make your favorite pancake batter, then add a dollop of Nutella and sliced bananas to each pancake before cooking.
Nutella Croissants: Roll out store-bought croissant dough, spread Nutella on top, and roll up into a crescent shape. Bake until golden brown and serve warm.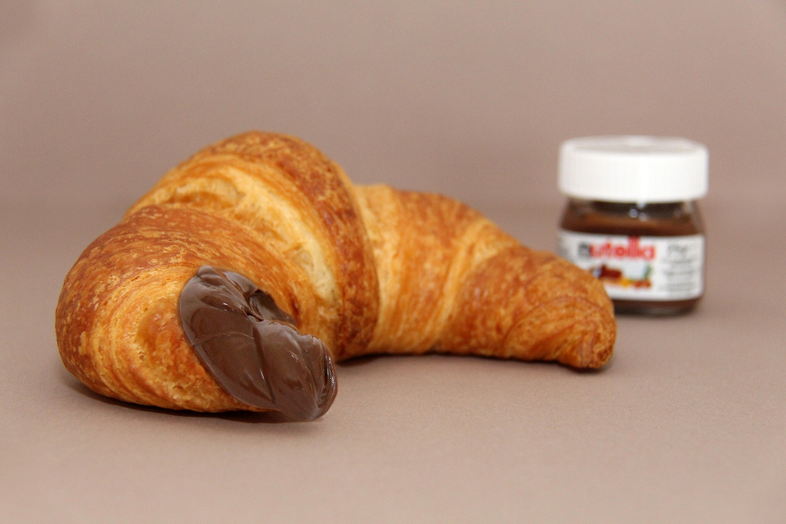 Nutella Recipes for Snacks and Desserts
Satisfy your sweet tooth with these Nutella snack and dessert recipes:
Nutella Brownies: Make your favorite brownie recipe, but swirl in a generous amount of Nutella before baking.
Nutella Mug Cake: Mix together flour, sugar, cocoa powder, and Nutella in a mug, then microwave for 1 minute for an easy and indulgent dessert.
Nutella Cheesecake Bars: Mix cream cheese, sugar, and Nutella together, then pour onto a graham cracker crust and bake until set. Cut into bars and serve chilled.
Nutella Waffles: Upgrade your breakfast game with these Nutella Waffles. They're crispy, fluffy, and packed with Nutella flavor. Top them with fresh berries and whipped cream for an extra indulgent treat.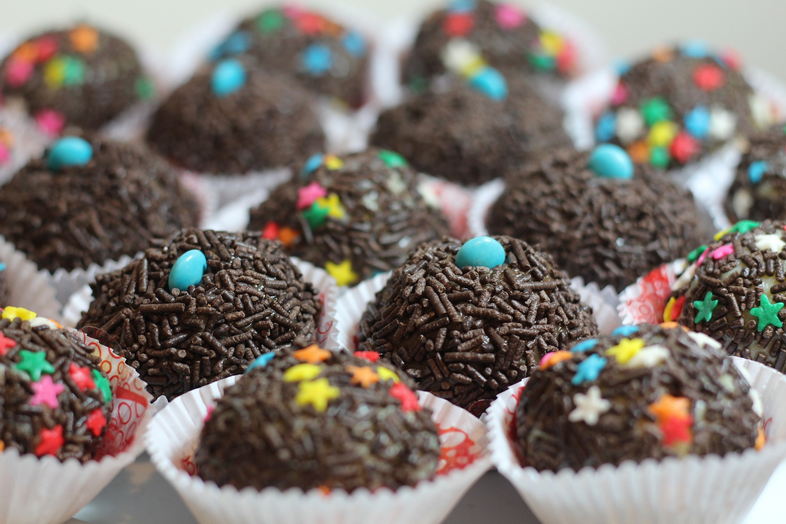 Nutella Recipes for Parties and Entertaining
Impress your guests with these Nutella recipes that are perfect for parties and entertaining:
Nutella Stuffed Strawberries: Cut the tops off of strawberries and scoop out the center with a melon baller. Fill each strawberry with Nutella and serve as a bite-sized dessert.
Nutella Puff Pastry Twists: Roll out puff pastry dough, spread Nutella on top, and twist into a spiral shape. Bake until golden brown and serve warm.
Nutella Fondue: Melt Nutella and heavy cream together in a double boiler, then serve with fresh fruit, marshmallows, and other dipping treats.
Nutella FAQ
Q: What are the health benefits of Nutella?
A: While Nutella is high in calories and sugar, it does contain hazelnuts, which are a good source of healthy fats and protein.
Q: How long does Nutella last?
A: Nutella can last up to two years if stored in a cool, dry place. You should consume it within a few months of opening.
Q: Is Nutella gluten-free?
A: While Nutella itself does not contain gluten, it is made in a facility that also processes wheat products. As a result, it may not be suitable for people with celiac disease or gluten intolerance.
Q: Can Nutella be used in savory dishes?
A: While Nutella is typically used in sweet recipes, it can add a unique flavor to savory dishes like roasted chicken or pork tenderloin.
There you have it – 10 Nutella recipes that are sure to satisfy your sweet tooth and leave you wanting more. Nutella covers you whether you're looking for a quick and easy breakfast, an indulgent snack, or a show-stopping dessert for your next party. Plus, with its rich history and loyal fan base, you can feel good about indulging in this beloved brand. So go ahead, grab that jar of Nutella and start cooking!