The fusion of rap music and cinema has given birth to some unforgettable films. Those movies showcase the undeniable influence of hip-hop culture on mainstream media. Whether it's the portrayal of rappers as actors or the powerful storytelling found in rap music, these movies capture the essence of the genre. In this article, we'll take you through 10 hip-hop related movies that will have you grooving to the beats, feeling the power of the lyrics, and embracing the spirit of the culture. Let's dive in and explore the world of rap music and movies.
1 – 8 Mile (2002)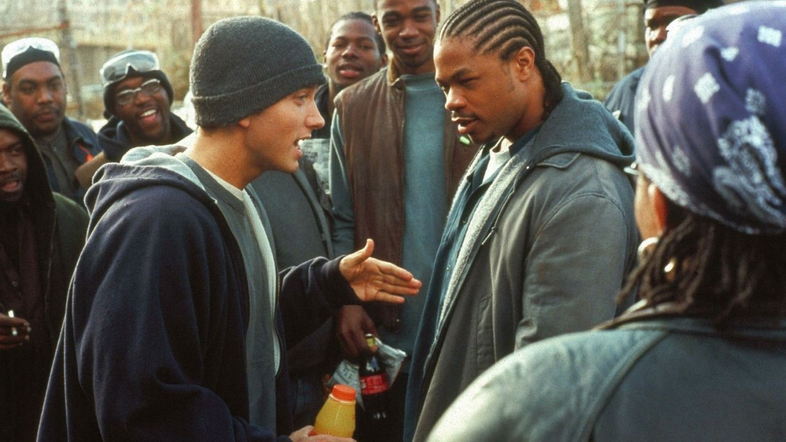 Directed by Curtis Hanson, "8 Mile" is a drama film that stars rapper Eminem in his acting debut as Jimmy Smith Jr.. A young man with a passion for rap music. Set in Detroit, the movie follows Jimmy's struggles to overcome his personal demons and make a name for himself in the competitive world of hip-hop. With an Oscar-winning original song, "Lose Yourself," 8 Mile showcases Eminem's raw talent both on and off the mic.
2 – Straight Outta Compton (2015)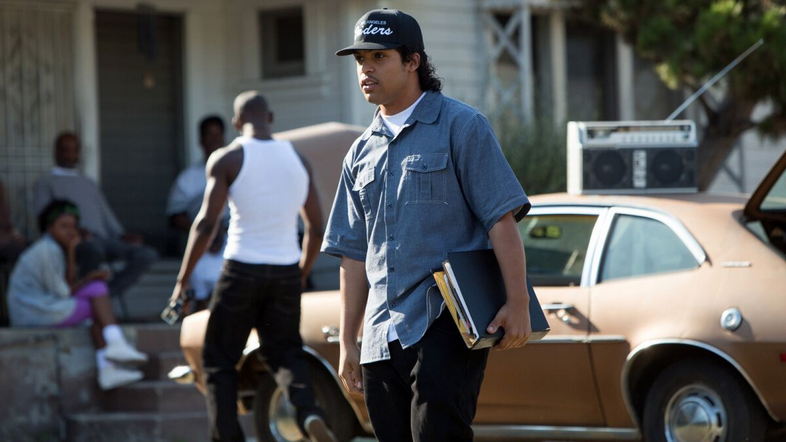 "Straight Outta Compton" is a biographical drama that chronicles the rise and fall of the legendary hip-hop group N.W.A. Directed by F. Gary Gray, the movie delves into the lives of the group's members, including Dr. Dre, Ice Cube, and Eazy-E, as they navigate the challenges of fame, friendship, and the influential gangsta rap movement. With stellar performances and a powerful soundtrack, Straight Outta Compton is a must-watch for rap music fans.
3 – Hustle & Flow (2005)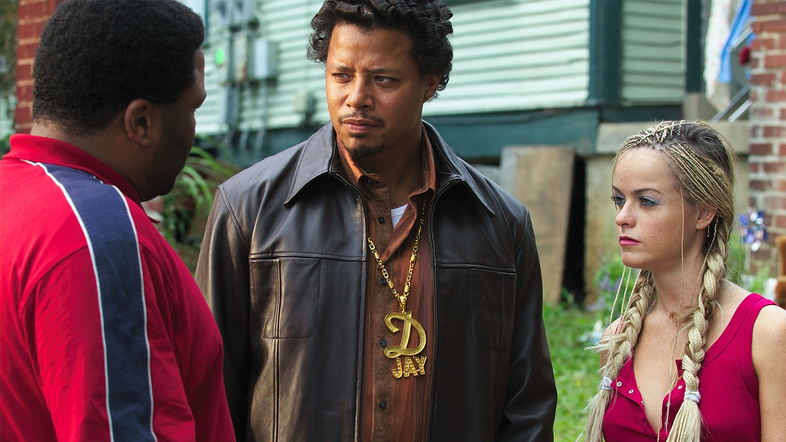 Terrence Howard stars as Djay, a small-time hustler and aspiring rapper, in this drama film directed by Craig Brewer. "Hustle & Flow" follows Djay's journey to transform his life and fulfill his dreams of becoming a successful hip-hop artist. Featuring a stellar cast, including Taraji P. Henson and Anthony Anderson, the movie boasts an engaging plot and memorable musical performances. "It's Hard Out Here for a Pimp" won oscar from that movie!
4 – Notorious (2009)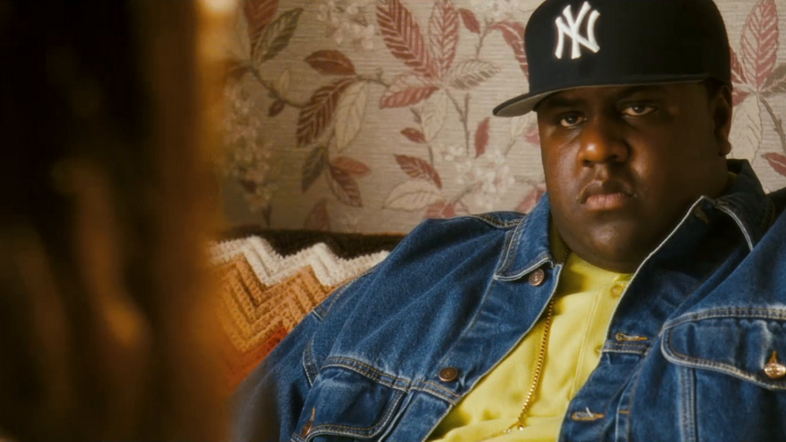 Directed by George Tillman Jr., "Notorious" is a biographical drama that tells the life story of the iconic rapper Christopher Wallace, aka The Notorious B.I.G. The film delves into his humble beginnings. His rise to stardom, and the East Coast-West Coast rap rivalry that ultimately led to his untimely death. Jamal Woolard's portrayal of Biggie Smalls captures the charisma and talent of the legendary rapper. This film an essential watch for fans of hip-hop history.
5 – Dope (2015)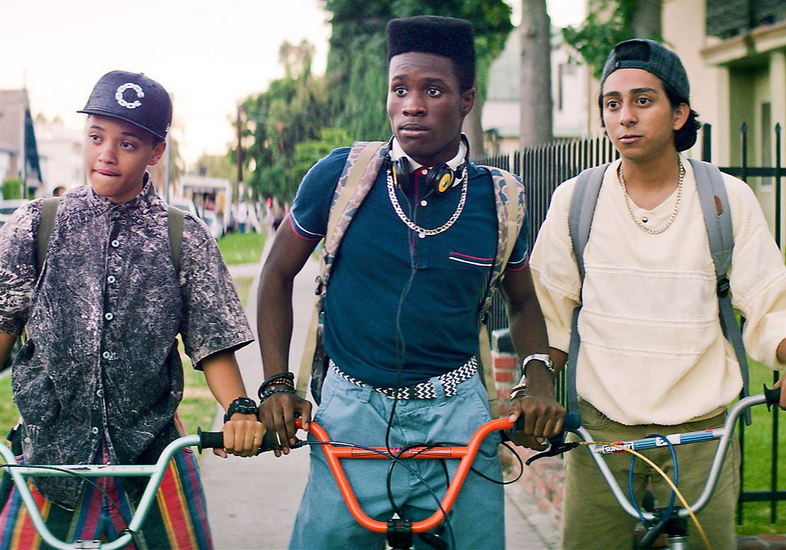 "Dope" is a coming-of-age comedy-drama directed by Rick Famuyiwa that follows high school senior Malcolm and his friends as they navigate the challenges of adolescence in a tough Los Angeles neighborhood. With an eclectic mix of '90s hip-hop nostalgia and modern-day struggles, the movie is both entertaining and thought-provoking. The film's soundtrack, which features classic hip-hop tunes and original songs by Pharrell Williams, adds to its appeal.
6 – Get Rich or Die Tryin' (2005)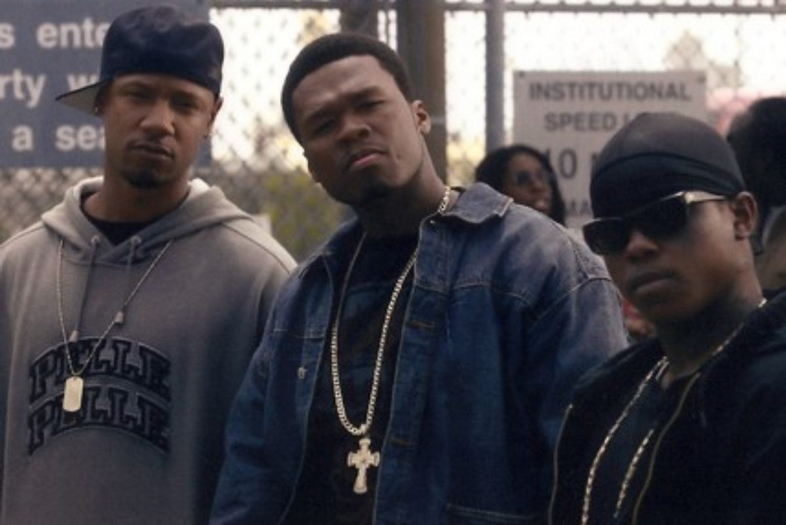 Based on the life of rapper 50 Cent, "Get Rich or Die Tryin'" is a crime drama. Directed by Jim Sheridan. The film stars 50 Cent as Marcus, a young man who turns to a life of crime before finding his true calling in rap music. With a compelling story and an authentic portrayal of the rapper's life, the movie offers an inside look at the struggles and triumphs that shaped 50 Cent's career.
7 – Boyz n the Hood (1991)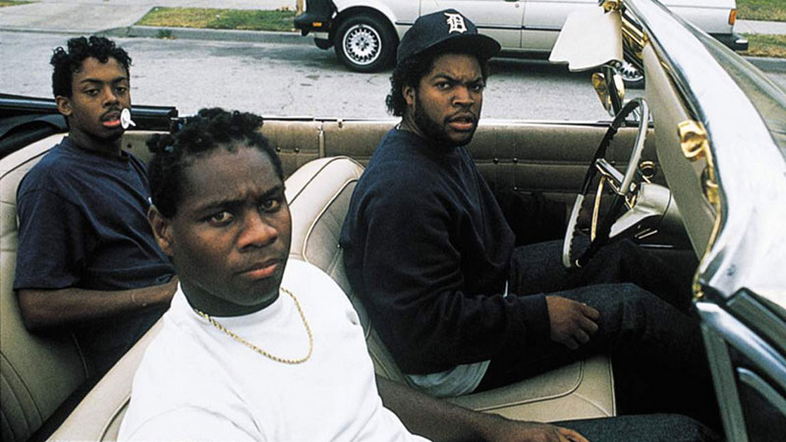 John Singleton's directorial debut, "Boyz n the Hood," is a powerful drama that focuses on the lives of three friends growing up in South Central Los Angeles. The film stars Ice Cube, Cuba Gooding Jr., and Morris Chestnut, and tackles themes of friendship, violence, and the impact of gangsta rap culture on urban youth. With its strong narrative and hard-hitting social commentary, Boyz n the Hood remains a significant milestone in hip-hop cinema.
8 – Friday (1995)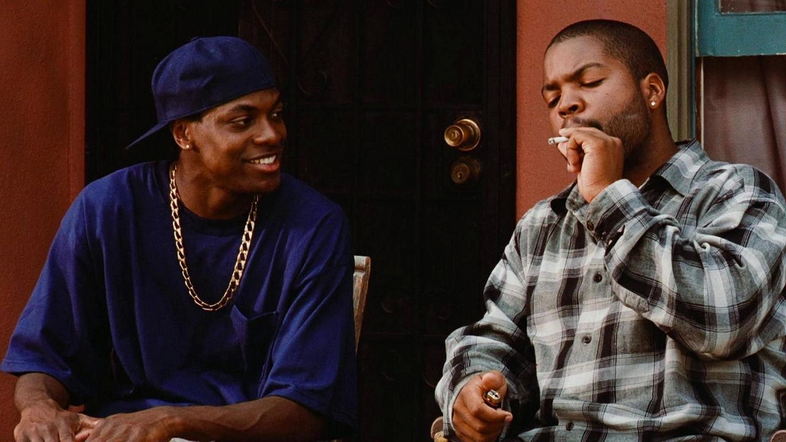 This cult classic comedy, directed by F. Gary Gray and co-written by Ice Cube, follows the misadventures of Craig (Ice Cube) and Smokey (Chris Tucker) as they navigate life in their Los Angeles neighborhood. "Friday" combines humor, hip-hop culture, and memorable one-liners. This mix is making it a fun and entertaining watch for fans of both rap music and comedy.
9 – Belly (1998)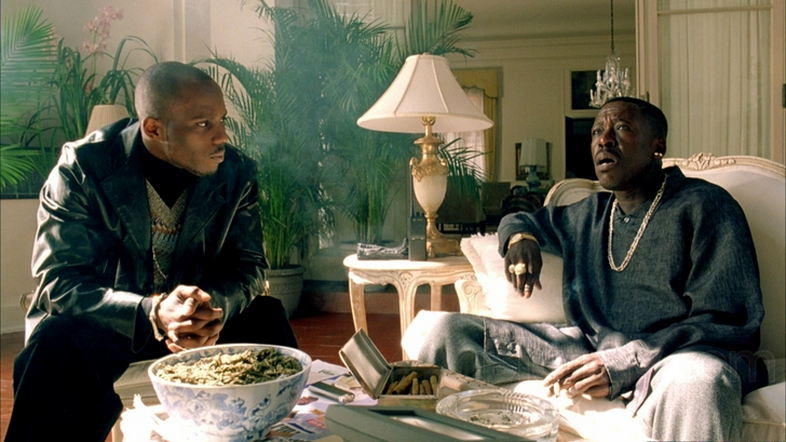 Directed by music video visionary Hype Williams, "Belly" is a crime drama that stars rappers Nas and DMX as friends who become embroiled in a life of crime. With its stylish visuals and gripping storyline, the film showcases the talents of its leads while highlighting the darker side of hip-hop culture. Belly's iconic opening scene, set to the tune of "One More Chance" by The Notorious B.I.G.. It has become a memorable moment in rap movie history.
10 – Juice (1992)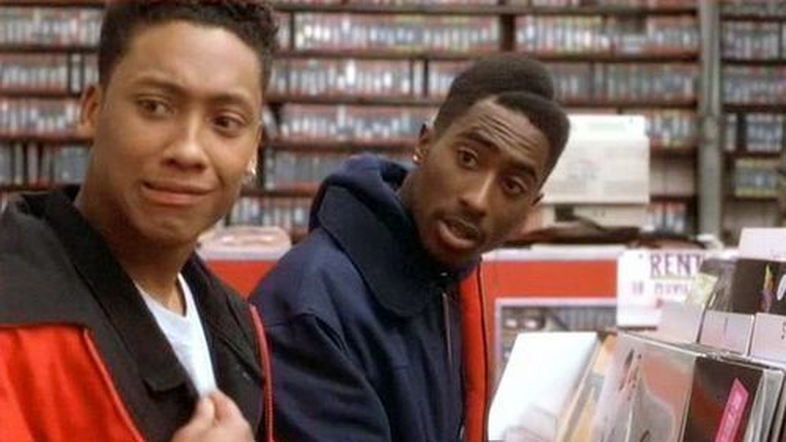 Ernest R. Dickerson's directorial debut, "Juice," is a crime thriller that tells the story of four friends in Harlem, including a young Tupac Shakur as the troubled and charismatic Bishop. The movie explores themes of friendship, loyalty, and the consequences of violence, set against a backdrop of hip-hop culture and urban life. With its engaging plot and standout performances, Juice is a must-watch for fans of rap movies.
Breaking Barriers: Early Rap Movie Collaborations
The incorporation of rap music in Hollywood began in the 1980s. Movies like "Wild Style" (1983) and "Breakin'" (1984) started to highlight the emerging hip-hop scene. These early films often featured rap artists themselves. Such as Fab Five Freddy and Ice-T, as well as hip-hop dance crews like the New York City Breakers. By showcasing real-life rap musicians and dancers, these movies served as a platform for the talents of the hip-hop community. Absolutely breaking down barriers between the music industry and the film world.
Rappers Turned Actors: A Seamless Transition
As rap music continued to gain prominence in Hollywood, many rap artists made the transition from music to acting. Showcasing their versatility and expanding their fan base. Will Smith, for example, went from being a successful rapper as part of DJ Jazzy Jeff & The Fresh Prince to becoming an A-list actor with roles in blockbusters like "Independence Day" (1996) and "Men in Black" (1997).
Other notable rappers-turned-actors include Queen Latifah. She transitioned from her music career to star in films like "Set It Off" (1996) and the hit TV show "Living Single" (1993-1998). Common, who has appeared in movies like "American Gangster" (2007) and "Selma" (2014). These artists have proven that rap music and acting can go hand-in-hand. Often drawing from the same emotional and creative wellsprings
Conclusion
These 10 hip-hop related movies not only showcase the undeniable influence of rap music on cinema. But they also highlight the incredible storytelling, powerful emotions, and cultural significance found within the genre. Whether you're a fan of rap music, captivating stories, or just looking for a great movie to watch, these films are sure to leave a lasting impression. So, grab some popcorn, crank up the volume, and get ready to groove to these unforgettable hip-hop flicks!