Casinos are no longer just places to gamble – they are now full-blown entertainment destinations that offer luxurious amenities and world-class entertainment. If you're looking for the ultimate casino experience, these five casinos are some of the most luxurious in the world.
The Venetian Macao, Macau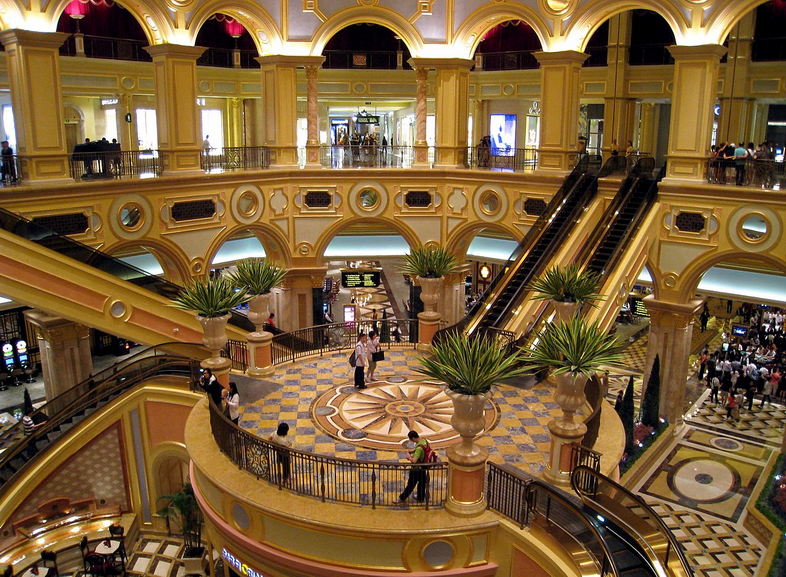 Located in Macau, China, the Venetian Macao is one of the largest casinos in the world, and also one of the most luxurious. With over 500,000 square feet of gaming space, the Venetian Macao features over 3,000 slot machines and 800 table games. But it's not just the gaming that makes this casino stand out – it's also the amenities. The Venetian Macao has 3,000 hotel rooms, 30 restaurants, and an indoor canal that offers gondola rides. The casino is also home to the Cotai Arena, which hosts major events and concerts.
Marina Bay Sands, Singapore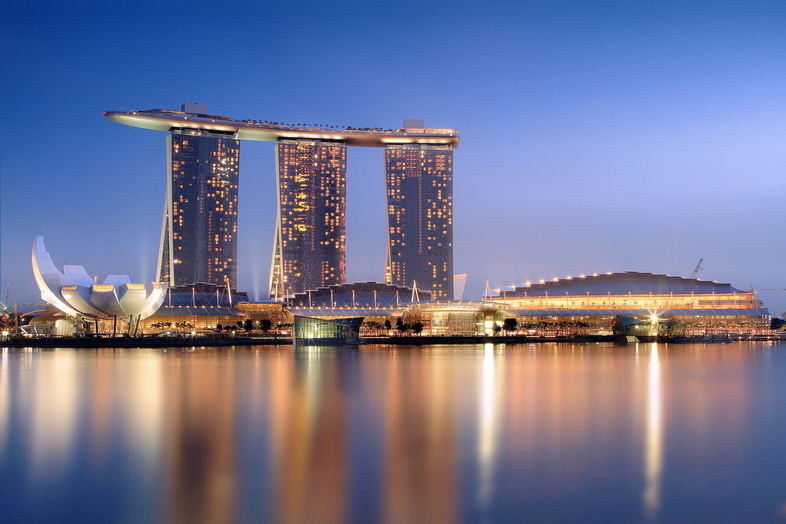 Marina Bay Sands in Singapore is one of the most iconic casinos in the world, and it's not hard to see why. The three-tower complex is home to a massive casino with over 2,500 slot machines and 600 table games. But what really sets Marina Bay Sands apart is its rooftop infinity pool, which offers stunning views of the city skyline. The casino also features a shopping mall with over 300 stores, a museum, and a theater that hosts Broadway shows.
Bellagio, Las Vegas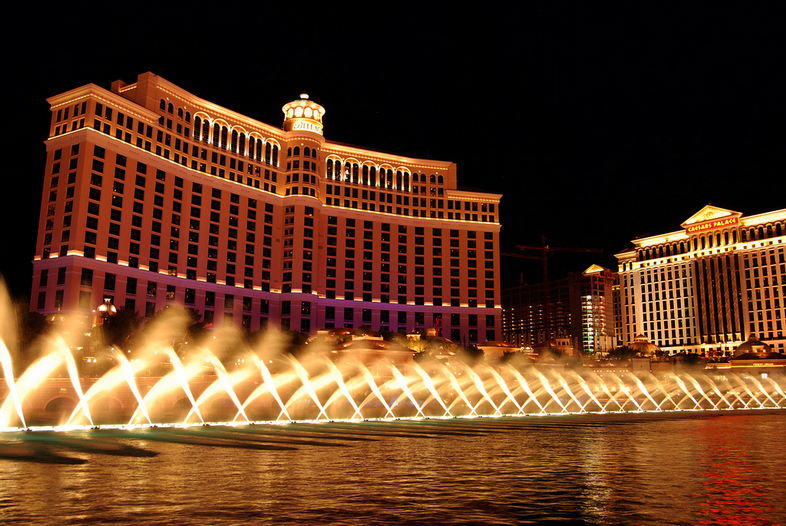 The Bellagio is one of the most famous casinos in Las Vegas, and it's easy to see why. With its iconic fountains and luxurious decor, the Bellagio offers a truly opulent experience. The casino itself features over 2,000 slot machines and 40 table games, but it's the amenities that really make the Bellagio stand out. The hotel has over 3,900 rooms, including suites that offer views of the fountains. The Bellagio also has a spa, several restaurants, and the Bellagio Gallery of Fine Art.
Sun City, South Africa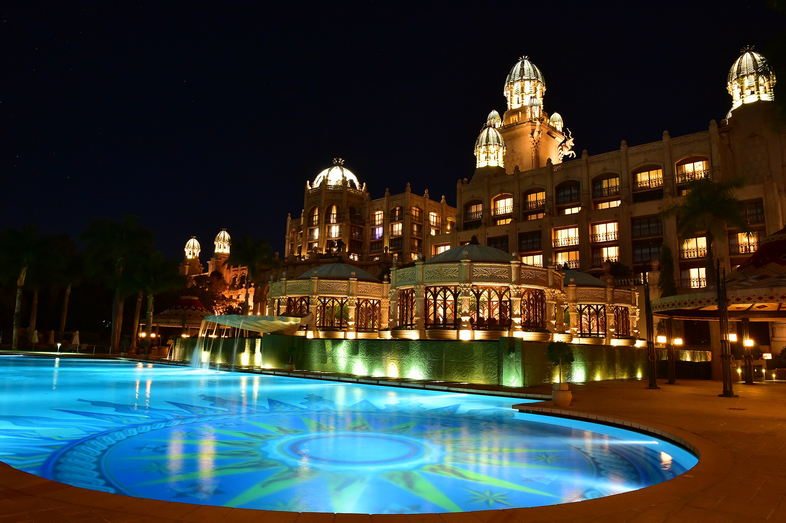 Located in the North West Province of South Africa, Sun City is a massive entertainment complex that includes two casinos, two golf courses, and a water park. The two casinos, Sun City Casino and The Palace of the Lost City, offer a combined 1,300 slot machines and 38 table games. The Palace of the Lost City is particularly luxurious, with its African-inspired decor and opulent suites. Sun City also has several restaurants, a theater, and a safari park.
Crown Casino, Melbourne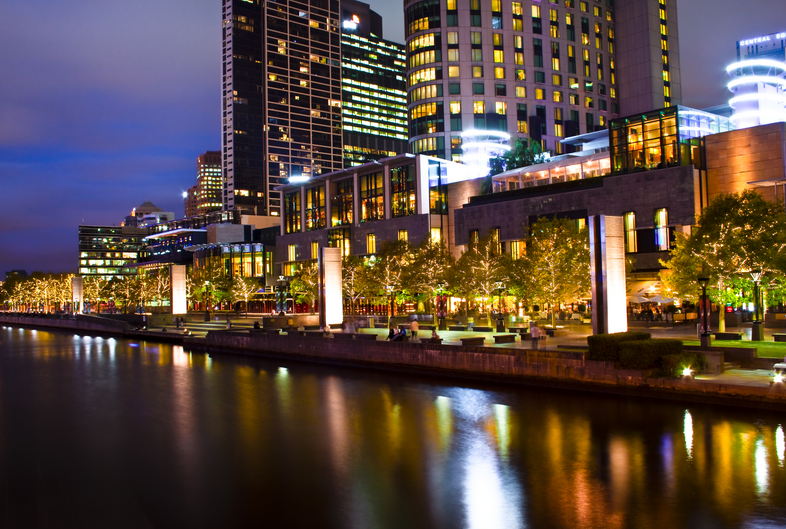 Located in Melbourne, Australia, Crown Casino is one of the largest casinos in the southern hemisphere. The casino features over 2,500 slot machines and 500 table games, as well as a sports bar and a live music venue. Crown Casino also has several hotels, including the luxurious Crown Towers, which has over 480 rooms and suites. The hotel also has a spa, several restaurants, and a rooftop bar with stunning views of the city.
For those who want to get the most out of their casino experience, it's important to do some research before you go. Many casinos offer loyalty programs and other perks to their regular customers, so it's worth signing up for these programs if you plan on visiting the casino frequently. Additionally, many casinos offer complimentary drinks and snacks to players, so it's worth taking advantage of these offerings if you plan on spending a lot of time at the casino.
Q&A for Better Casino Experience
Q: Are these casinos suitable for families with children?
A: While some of these casinos do have family-friendly amenities such as water parks and theaters, they are primarily designed for adult entertainment. Children are generally not allowed on the gaming floor, and it's important to note that the atmosphere in these casinos can be quite adult-oriented.
Q: What is the dress code at these casinos?
A: The dress code varies depending on the casino. Some casinos have strict dress codes that require formal attire, while others are more casual. It's always a good idea to check the casino's website or contact them directly to find out their dress code policy.
Q: Can I gamble online at these casinos?
A: Some of these casinos do offer online gambling options, but it's important to note that online gambling laws vary by country. Additionally, online gambling can be risky, so it's important to only gamble at reputable online casinos.
Q: What types of games are offered at these casinos?
A: These casinos offer a variety of games, including slot machines, table games such as blackjack and roulette, and poker. Some casinos also have sports betting and horse racing facilities.
Q: Do I need to be a high roller to enjoy these casinos?
A: Not at all! While these casinos do cater to high rollers and VIPs, they also offer games and amenities for casual players. Many casinos have low-limit tables and penny slots, so you can enjoy the experience without breaking the bank.
If you're looking for a truly luxurious casino experience, these five casinos are sure to deliver. Whether you're in Macau, Singapore, Las Vegas, South Africa, or Australia, you'll find a casino that offers world-class amenities and unforgettable experiences. So why not plan your next vacation around one of these opulent destinations?