When it comes to higher education, there's something truly alluring about packing your bags and jetting off to another part of the world. Europe, in particular, is a veritable treasure trove of educational opportunities, blending high-quality academics with rich, immersive cultural experiences.
But there's more to this continent's academic landscape than Oxford, Cambridge, or the Sorbonne. Tucked away amidst Europe's diverse countries are many underrated universities that may not command global name recognition, but that offer exceptional value, top-notch education, and unique opportunities for adventurous students.
And, as an added perk, studying at these underrated universities in Europe can also mean less competition for spots. Additionally, lower tuition fees, and a higher likelihood of securing a position in exclusive programs.
Now, if you're a student considering studying abroad, let's face it. The idea is as exciting as it is intimidating. There's the thrill of experiencing a new culture, language, and way of life. But there's also the worry of choosing the right place, the right program, and the right university.
The beauty of these less recognized, or "underrated," institutions is they offer a fantastic compromise. You get the same quality education you would at a globally renowned institution, but with an experience that's unique, more intimate, and just a bit off the beaten path.
In this list, we'll walk you through some of the most underrated universities in Europe that are definitely worth considering for your degree. The information provided here is designed to offer you insights into each university's unique strengths. And what sets them apart in the increasingly competitive landscape of study abroad programs.
So, are you ready to discover these hidden gems of European academia? Trust us; your passport and your academic transcript will thank you for it!
1 – Universidad Politécnica de Madrid, Spain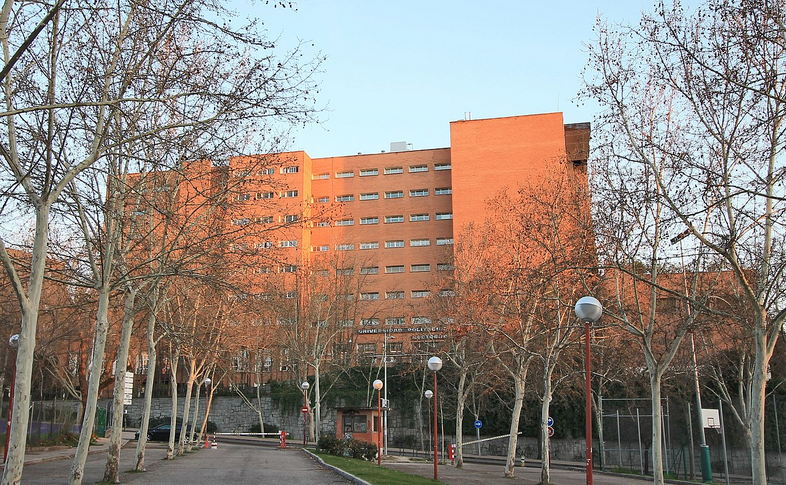 The Universidad Politécnica de Madrid is one of the underrated universities in Europe that deserves more recognition. Founded in 1971, it has emerged as a premier technical university in Spain. It has a rich history with a significant contribution to the architectural and engineering wonders in the country.
Being in Madrid, students benefit from the vibrant lifestyle and cultural richness of Spain's capital. The university itself is a vibrant hub of research and innovation with 21 schools specializing in areas like Aeronautics, Civil Engineering, Computer Science, and Industrial Design.
One of its key strengths lies in its emphasis on practical learning and extensive research. This approach to education ensures that students are well-equipped for the challenges of the real world. As a student here, you'll enjoy an ideal balance between theoretical foundation and real-world application, making it an excellent choice for your degree.
2 – Freie Universität Berlin, Germany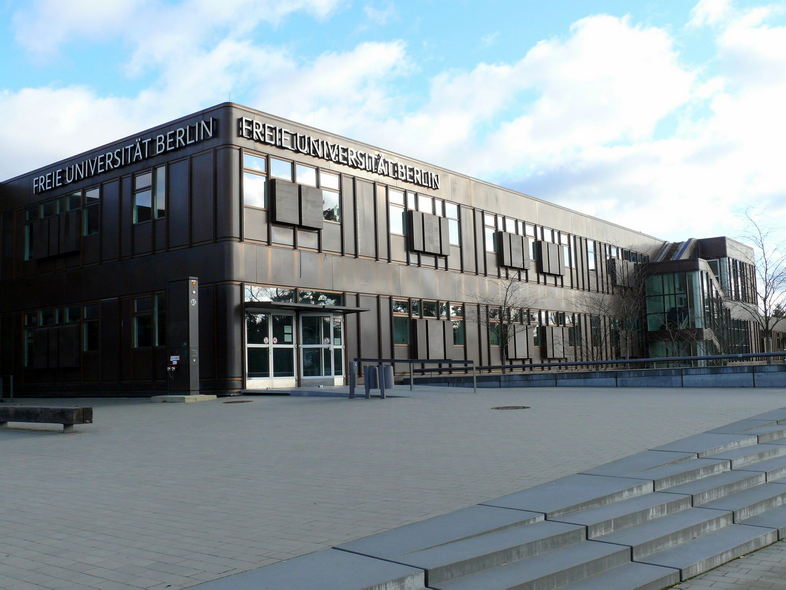 Another gem in the European educational scene is the Freie Universität Berlin in Germany. Established in 1948 in response to the oppressive practices of the then-ruling Socialist Unity Party in East Germany, this university has always stood for freedom, liberty, and open-mindedness.
Based in Berlin, this institution provides an incredible study abroad experience with an impressive selection of academic disciplines. These range from humanities and social sciences to natural and life sciences. The university's offerings extend beyond classroom learning, with opportunities for internships and research projects in various fields.
The city of Berlin, known for its eclectic mix of history and modernity, gives students a truly enriching experience. The Freie Universität Berlin stands out for its commitment to academic freedom, interdisciplinary study abroad programs, and strong focus on international relations, making it one of Europe's truly underrated universities.
3 – École Polytechnique Fédérale de Lausanne, Switzerland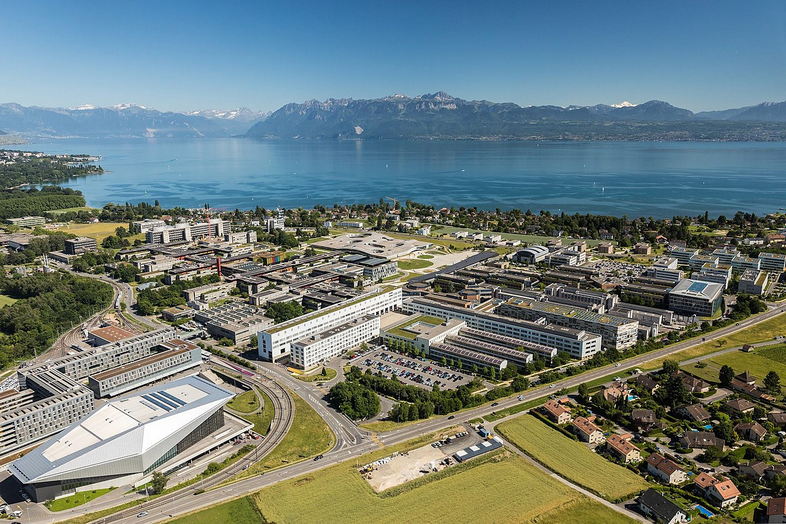 When you think about studying in Switzerland, the universities that might spring to mind are ETH Zurich or the University of Geneva. But let's shift our focus to another equally deserving institution – the École Polytechnique Fédérale de Lausanne (EPFL).
Located in the French-speaking part of Switzerland, this institution is a hub for technological and scientific research. With an impressive array of programs in engineering, computer science, and life sciences, EPFL is a dream come true for tech and science enthusiasts.
Its strong ties to the business industry provide ample opportunities for internships and job placements. Additionally, the university's focus on innovation and research make it a cutting-edge educational institution worth considering.
The city of Lausanne offers a picturesque backdrop with its idyllic location on the shores of Lake Geneva, surrounded by vineyards and the Swiss Alps. Studying here, you'll find a beautiful blend of top-tier education, stunning natural beauty, and a strong sense of community, all of which add up to a unique study experience.
4 – Universitetet i Oslo, Norway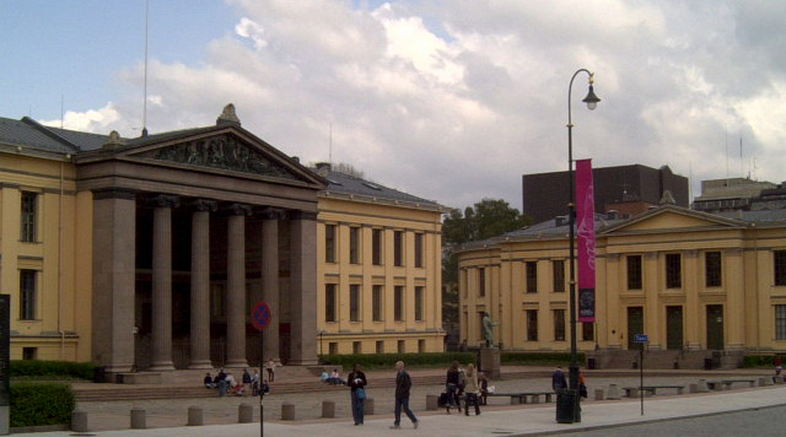 Nestled within the scenic landscapes of Norway, the Universitetet i Oslo offers an outstanding academic environment that often flies under the radar. Established in 1811, it is the oldest university in Norway and carries a significant history in the realm of education.
A strong focus on research and a wide array of academic disciplines, from medicine and mathematics to philosophy and linguistics, make it one of the underrated universities in Europe. It has a renowned faculty, including several Nobel laureates, and has cultivated a stimulating environment that fosters intellectual growth.
Living in Oslo means that students can take advantage of the stunning natural environment, including the city's many parks, nearby forests, and the Oslo Fjord. The blend of a robust academic experience with Norway's impressive quality of life makes Universitetet i Oslo a compelling choice for your degree.
5 – Universität Wien, Austria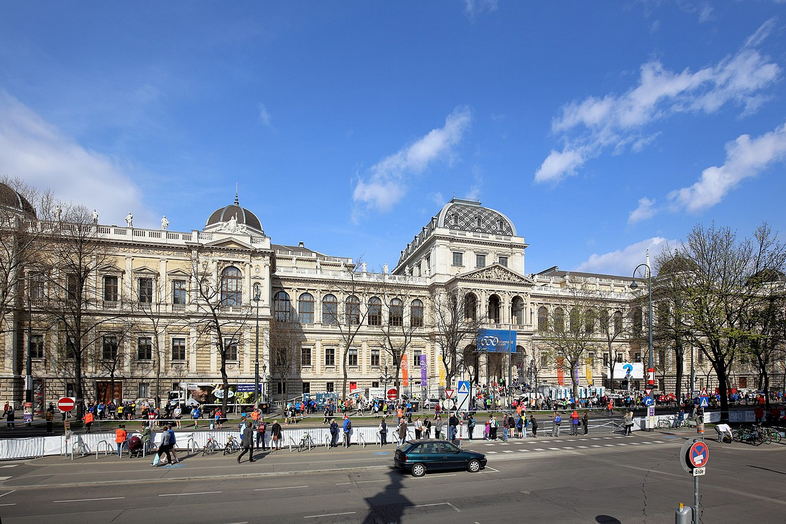 Another underrated university that deserves your attention is the Universität Wien in Austria. This university, dating back to 1365, carries a rich tapestry of historical significance and is among the oldest in the German-speaking world.
It boasts a broad range of study abroad programs covering numerous fields of study. Humanities, social sciences, and natural sciences are the standout departments. The university's commitment to fostering international cooperation and promoting research and teaching makes it a rewarding destination for higher education.
Vienna, the capital city, is a cultural hotspot rich in history, music, and art. The city's quality of life is consistently ranked among the best globally, giving students a vibrant and fulfilling living experience. Thus, Universität Wien presents an enriching blend of high-quality academic life in a dynamic urban setting.
6 – Imperial College London, United Kingdom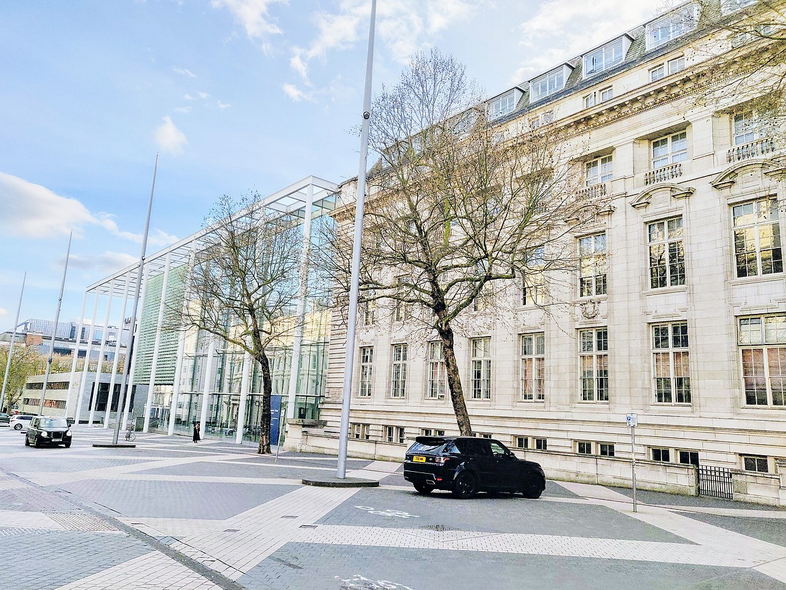 We turn our focus to the UK, home to some of the world's most renowned universities. However, the Imperial College London often gets overshadowed, despite being one of the leading science-based institutions globally.
This university is known for its rigorous academic standards, innovative research, and strong emphasis on practical experience in the fields of science, engineering, medicine, and business. Being part of the city of London, students can tap into the extensive network of industries and businesses, making it an advantageous choice for your degree.
Imperial College London stands apart due to its strong industry links, particularly within the technology and healthcare sectors. Students enjoy a plethora of internships and career opportunities post-graduation. In a nutshell, this institution delivers a truly world-class education, making it an underrated major worth considering for any prospective student.
7 – Kungliga Tekniska högskolan, Sweden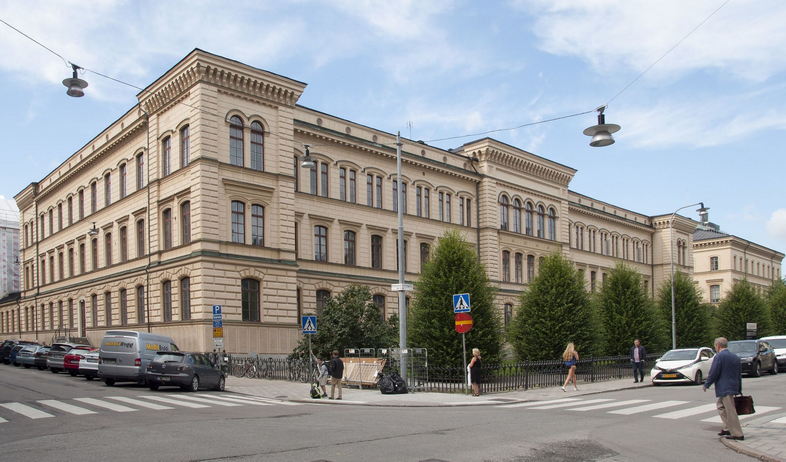 The Kungliga Tekniska högskolan, better known as the Royal Institute of Technology (KTH), is situated in Stockholm, the vibrant capital city of Sweden. This underrated university plays a pivotal role in Sweden's technical and technological advancements.
KTH is famous for its strong emphasis on technological disciplines, boasting advanced laboratories and cutting-edge research. It offers comprehensive study abroad programs in fields like computer science, engineering, and sustainable development. In essence, it provides students with a top-tier education in a dynamic, tech-driven environment.
As for life outside the classroom, Stockholm is a city famous for its innovative design, cultural richness, and harmonious blend of urban life with natural beauty. If you're considering a tech-related degree, KTH offers an unparalleled learning environment that's definitely worth your consideration.
8 – Università degli Studi di Bologna, Italy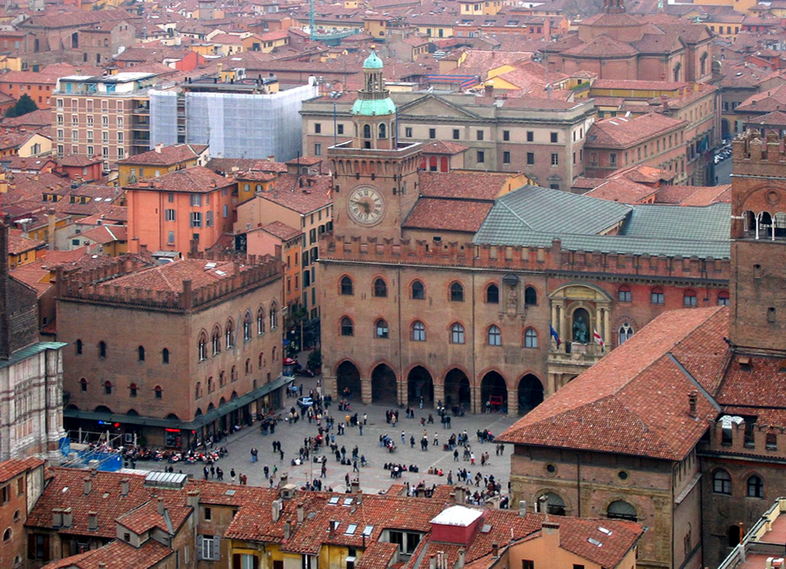 Taking you now to the heart of Italy, where the Università degli Studi di Bologna – the oldest university in the Western world – stands as a testament to Italy's rich academic history. Despite its historical significance, it remains one of the most underrated universities in Europe.
This university's course offerings are broad, ranging from humanities and social sciences to health and technology. Its rich tradition of critical thinking and innovation makes it an exciting choice for your degree.
Living in Bologna, a city known for its vibrant student life, rich history, and exquisite cuisine, provides students with a truly immersive Italian experience. The blend of a deep-rooted academic tradition and the charm of Italian life make the Università degli Studi di Bologna a compelling choice.
9 – Universiteit Twente, Netherlands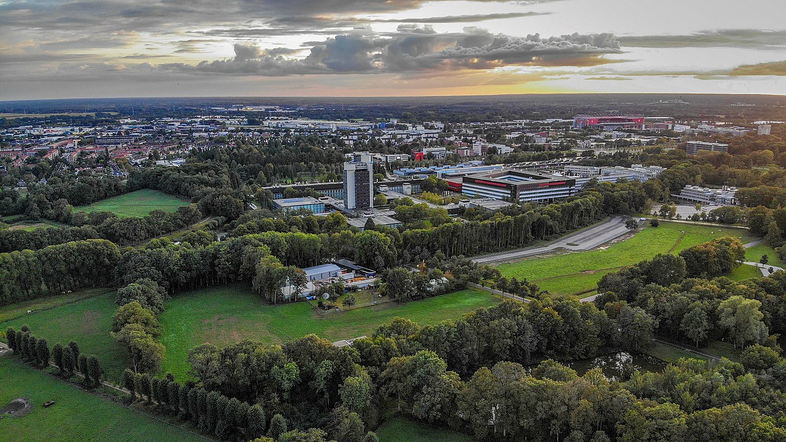 From Italy, we head to the Netherlands, home to the Universiteit Twente. This university is especially known for its entrepreneurial spirit, making it one of the underrated universities to consider for those interested in innovation and business.
This university has an interdisciplinary approach, intertwining technology, social sciences, and humanities to offer unique study abroad programs. It's a place where innovative ideas flourish, making it an ideal choice for students looking to challenge the status quo.
The campus is situated in Enschede, a lively city with a young, vibrant atmosphere, thanks to its large student population. A place where creativity meets technological advancement, the Universiteit Twente offers a unique academic experience that breaks the mold.
10 – Universidad Complutense de Madrid, Spain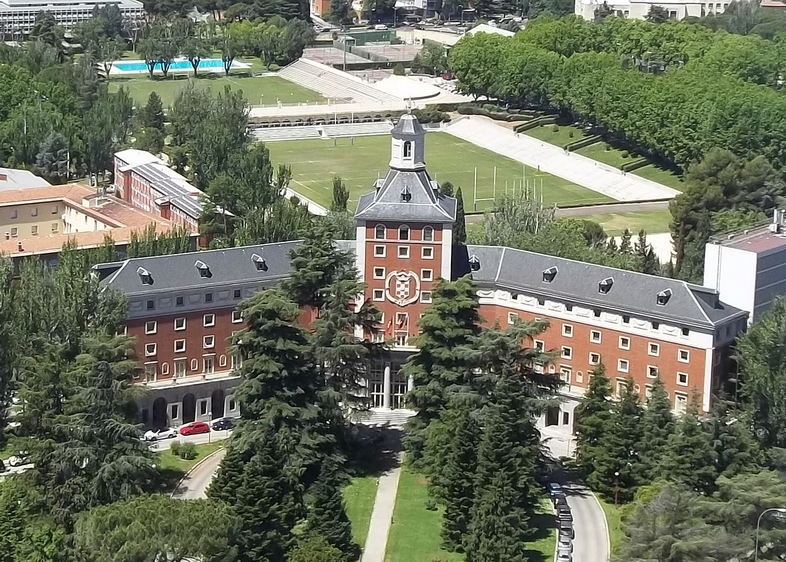 Completing our list of underrated universities in Europe, we circle back to Spain, where the Universidad Complutense de Madrid is nestled in the country's vibrant capital. This prestigious university has played a vital role in the shaping of Spain's academic history and is considered one of the largest universities in Europe.
With a wide range of study abroad programs, this university offers countless opportunities to delve into various disciplines, from arts and humanities to physical sciences and technology. A dynamic research environment supports its students, fostering a culture of innovation and intellectual curiosity.
Madrid, as a city, is a lively and cultural hub that offers an enriching student life. The blend of intense academic pursuits and the charm of Spanish lifestyle makes Universidad Complutense de Madrid an excellent choice for prospective students looking to expand their horizons.
The European Student Experience
When it comes to studying in Europe, it's not just about choosing the right university. It's about embracing an entirely new lifestyle, immersing oneself in a diverse cultural tapestry, and taking part in a rich academic tradition that's been centuries in the making.
Living as a student in Europe means having access to some of the best education systems in the world while simultaneously experiencing an array of cultures, languages, and traditions. Whether it's the Italian art scene, the technological advancements in Sweden, or the rich history of Spain, being a student in Europe is all about exploration and self-discovery.
Furthermore, European universities offer a myriad of study abroad programs and degrees, catering to practically every academic interest under the sun. So, whether you're a budding engineer, a hopeful historian, or an aspiring artist, Europe's underrated universities are ready to help you achieve your academic ambitions.
From iconic cities to charming university towns, Europe offers a unique blend of education and adventure that's truly incomparable. It's no wonder so many students decide to make Europe their second home. So why not consider Europe for your degree? It could be the start of an unforgettable academic adventure.