Roll the dice, deal the cards, and place your bets! The world of casinos has always been a source of intrigue, excitement and drama. These features are making it the perfect setting for some unforgettable movies. Whether you're a high roller or a casual moviegoer, these top 5 casino films will keep you on the edge of your seat. Thanks to their gripping stories, memorable characters, and high-stakes action. From gritty crime dramas to sleek, star-studded heist flicks, these movies prove that sometimes, the house doesn't always win.
Rounders (1998)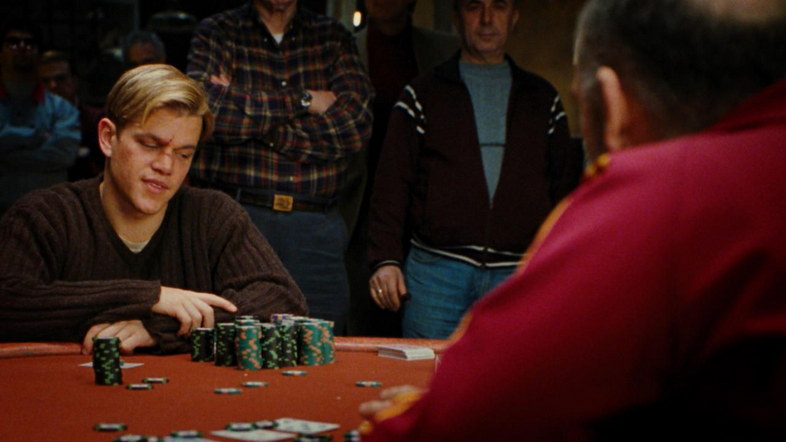 Starring Matt Damon and Edward Norton, "Rounders" is a gripping tale of friendship, loyalty. Additionally, the underground world of high-stakes poker. Damon plays Mike McDermott, a law student and skilled poker player who loses his entire bankroll to Russian mobster Teddy KGB (John Malkovich). Mike vows to quit gambling but is drawn back in when his childhood friend, Worm (Edward Norton), is released from prison and needs help to pay off his debts.
Directed by John Dahl, "Rounders" delves into the dark world of illegal poker games and the lengths one would go for friendship. The movie has become a cult classic among poker enthusiasts, and many credit it with sparking the poker boom in the early 2000s. Damon's performance as the tormented, talented poker player is captivating, while Norton's portrayal of the reckless Worm is equally engaging. Add in John Malkovich's memorable performance as Teddy KGB, and you've got a must-watch casino movie.
Casino (1995)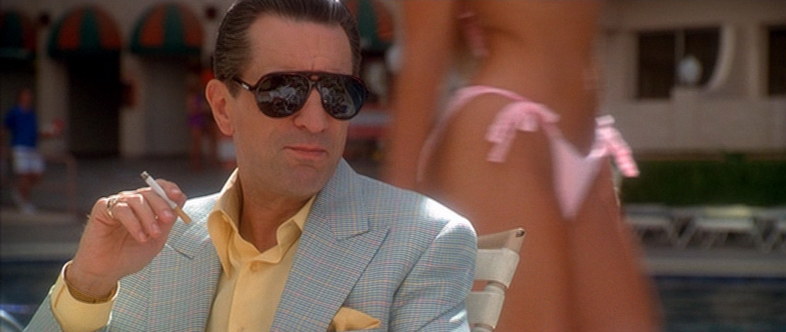 "Casino" is a crime epic directed by Martin Scorsese and starring Robert De Niro, Sharon Stone, and Joe Pesci. This classic film takes us on a thrilling journey into the world of mob-controlled casinos in Las Vegas during the 1970s and 1980s. De Niro plays Sam "Ace" Rothstein, a gambling expert and mob associate entrusted with running the Tangiers Casino. However, when Ace's volatile friend, Nicky Santoro (Joe Pesci), arrives in town, the empire begins to crumble.
Based on the non-fiction book "Casino: Love and Honor in Las Vegas" by Nicholas Pileggi, the movie is a brutal and realistic portrayal of the Mafia's influence on the gambling industry. Scorsese's masterful direction, combined with powerful performances by De Niro, Stone, and Pesci, make "Casino" an unforgettable film. If you're a fan of crime dramas and the glitzy world of casinos, this movie is a must-watch.
The Cincinnati Kid (1965)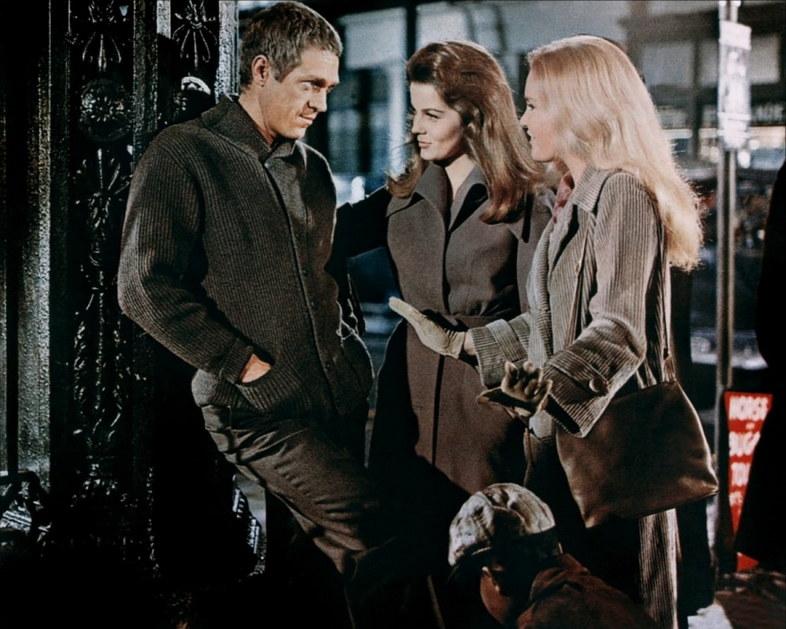 "The Cincinnati Kid" is a classic poker movie that has stood the test of time. Starring Steve McQueen as Eric "The Kid" Stoner, a young poker prodigy, the film follows his quest to challenge the reigning poker champion, Lancey "The Man" Howard (Edward G. Robinson).
Set in the 1930s, the movie captures the essence of the era, from the fashion to the music, while highlighting the timeless appeal of poker. As The Kid and The Man face off in an epic battle, we witness the intensity and psychological warfare inherent in the game.
Not only does "The Cincinnati Kid" showcase incredible performances from its cast, but it also provides valuable insights into poker strategy and the drive to be the best. If you're a fan of classic cinema and poker, this movie is a must-see.
Ocean's Eleven (2001)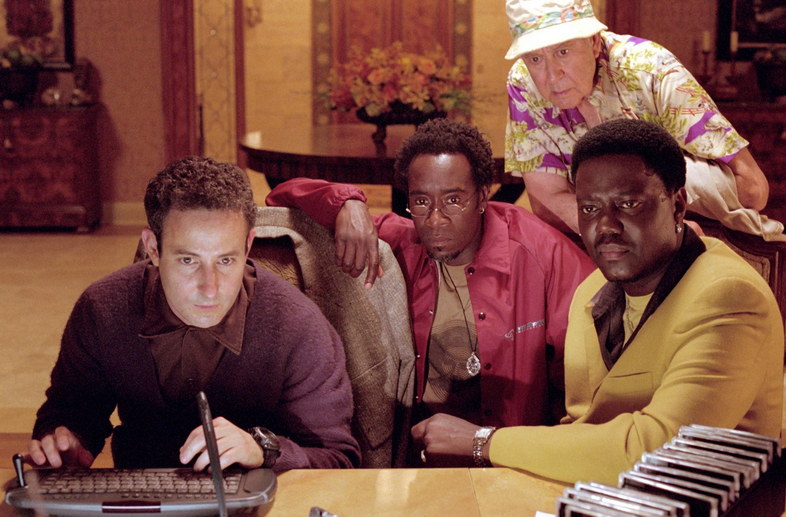 "Ocean's Eleven" is a stylish heist film directed by Steven Soderbergh. It is featuring an ensemble cast led by George Clooney, Brad Pitt, and Julia Roberts. Clooney plays Danny Ocean, a suave and cunning thief who gathers a team of skilled criminals to pull off the ultimate heist. Including robbing three Las Vegas casinos simultaneously, all owned by ruthless entrepreneur Terry Benedict (Andy Garcia).
This star-studded film is a modern take on the 1960s Rat Pack original. And its witty dialogue, engaging plot, and dazzling visuals make it an entertaining watch. The clever and intricate planning of the heist keeps viewers on the edge of their seats, while the camaraderie among the ensemble cast adds a touch of humor. "Ocean's Eleven" is a perfect blend of style, substance, and suspense – a must-see for fans of casino movies and heist films.
Mississippi Grind (2015)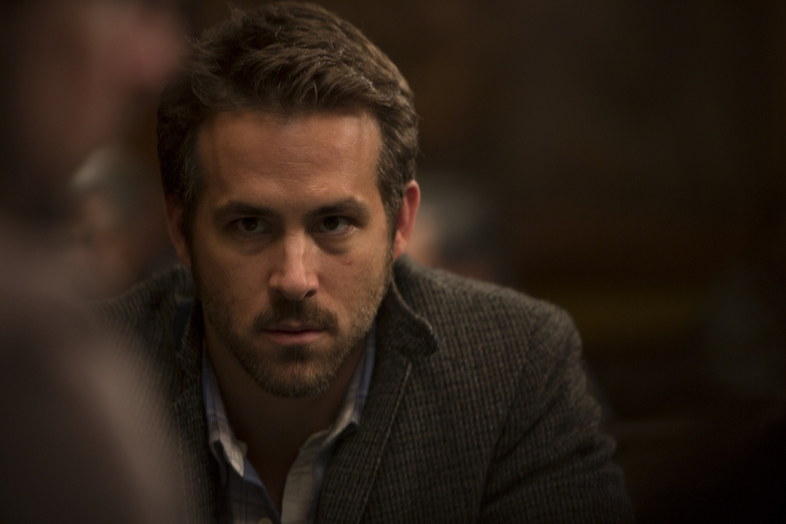 "Mississippi Grind" is a captivating road trip drama directed by Anna Boden and Ryan Fleck. Starring Ryan Reynolds and Ben Mendelsohn. Mendelsohn plays Gerry, a down-on-his-luck gambler, who befriends Curtis (Reynolds), a charming and carefree fellow gambler. The two embark on a gambling odyssey through the American South, hoping to change their fortunes and win big.
This underrated gem captures the highs and lows of gambling addiction and the complexities of human relationships. Mendelsohn delivers a powerful performance as the desperate Gerry, while Reynolds showcases his dramatic range as the enigmatic Curtis. "Mississippi Grind" is a poignant and character-driven film that offers a fresh take on the casino movie genre.
From high-stakes poker games to thrilling heist capers. These top 5 casino movies offer a captivating look into the exciting and often dangerous world of gambling. Whether you're a card shark or just enjoy a good story, these films are sure to entertain, inspire, and maybe even teach you a thing or two about beating the odds. So grab some popcorn, place your bets, and get ready for a cinematic experience you won't soon forget.